Audit Operations Manager
This job is no longer accepting applications.
BDO's global organisation extends across 167 countries and territories, with 88,120 people working out of 1,617 offices – and we're all working towards one goal: to provide our clients with exceptional service. Our firms across the organisation cooperate closely and comply with consistent operating principles and quality standards.

At BDO, we believe in investing in our people to help them grow, both professionally and personally. The foundation of our business is strong relationship, with colleagues, clients and other stakeholders and we work hard every day to make this a reality. Our commitment is to create unlimited growth by giving our people continuous opportunities.

BDO Cape Town has a vacancy for an Audit Operations Manager. Reporting directly to the Head of Audit in the Cape Town office. This position will inter alia be responsible for:
The integration and effective execution the objectives of the three main pillars within the audit department, including people, operations and profitability. The position requires communication, coordination and reporting to/with the various stakeholders within the department namely, audit partners, audit managers, audit trainees as well as human resources, quality control and risk.


PEOPLE, PROFITABILITY & OPERATIONS MANAGEMENT
• Attendance at various committee and department meetings linked to the running of the department
• Coordinate the execution of the department's goals and objectives
• Reviewing the manager's portfolios and communicate with audit partners and Head of Audit.
• Ensure that all national and technical policies and procedures are being adhered to (e.g. SAICA trainee contracts or national firm quality control procedures)
• Coordinate and analyse, where necessary, key reports relating to the financial performance of the department (e.g., productivity of various staff members and department budgets)
• Ensure the effective planning and therefore utilisation of the resources available to the department
• Attendance at firm events (internal and external, where applicable)
• Identify any training needs within the department and coordinate the planning of such training
• Initiate and roll out ways for the various stakeholders to connect on an ongoing basis.
• Ensure that all policies and procedures relevant to the Audit Department are adhered to and that changes to any policy and procedure are approved, communicated; implemented and monitored.
• Assisting in the management of the operational audit budget, investigating and enforcing business mandates and objectives where information is available
• Ad hoc projects as required by the Head of Audit

Apply
Your application has been successfully submitted.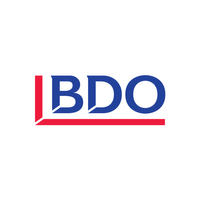 A Clear Vision You Can Trust.