ER Manager
This job is no longer accepting applications.

Barberton Mines first produced gold in 1886. The mining complex now comprises three mines: Fairview, New Consort and Sheba.

A vacancy exists for the above position. Individuals that meet the requirements are invited to apply for this position.


Purpose of the job:
Design programs to ensure the fair treatment of employees and effective communication between employees and managers.



Main Duties & Responsibilities:
• Create a conducive working environment through developing and maintaining best practices to enhance mutual relations.
• Ensure legislative compliance and coordinate legislative forums.
• Implement effective communication systems and channels.
• Oversee employee wellness and employee relations.
• Collective bargaining and union relations.
• Investigate allegations of misconduct and initiate disciplinary hearings.
• Initiate incapacity hearings (poor performance and ill-health).
• Represent the company in the con/arb process at the CCMA and tribunals/bargaining councils/courts within Africa.
• Ensure that people policies and procedures are in place and regularly updated, market competitive and legislatively compliant.
• Ensure adherence to policies, legislative compliance and monitoring and guide and advise stakeholders or IR incidents and legislative changes.
• Ensure that the Talent Team are kept fully up to date with people policies and procedures enabling them to offer appropriate advice.
• Drafting and amending various forms of contracts.
• ER related projects.




Apply
Your application has been successfully submitted.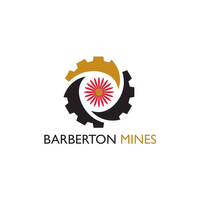 The operations that make up the Group's Barberton Mines complex have been operating for over 100 years and include the Fairview, Consort and Sheba.