Intermediate Accountant
This job is no longer accepting applications.
At BDO, we believe in investing in our people to help them grow, both professionally and personally. The foundation of our business is strong relationship, with colleagues, clients and other stakeholders and we work hard every day to make this a reality. Our commitment is to create unlimited growth by giving our people continuous opportunities and our client's unparalleled support.

BDO's global organisation extends across 167 countries and territories, with 91,054 people working out of 1,658 offices – and we're all working towards one goal: to provide our clients with exceptional service. Our firms across the organisation cooperate closely and comply with consistent operating principles and quality standards.
The Durban office of BDO Advisory Services has a vacancy for an Intermediate Bookkeeper who will help in maintaining/managing portfolios of monthly and annual accounting clients.

Competencies:
• Perform the following annual engagements:
• Annual write-up of accounting records utilising the firms preferred software tool, i.e. Xero, SAGE Online, Pastel Partner
• Compilation Engagements in terms of ISRS 4410
• Accounting Officer Engagements in terms of Close Corporations Act
• Ensuring that proper planning is performed before execution
• Ensuring BDO Standard Operating Procedures are always followed
• Proposing journals to client (via Senior/Manager)
• Communicating with clients and making engagement arrangements, discuss engagement results
• Drafting AFS per IFRS and IFRS for SMEs
• Performing tax computations for companies, close corporations, and trusts (including SBC's, special allowances (s12C, s12E, etc)
• Monthly accounting - processing accounting transactions and reconciliations to Balance Sheet, preparation of management accounts and calculation and reconciling of VAT and PAYE
• Managing own WIP and budgets on engagements
• Updating Manager and Partner on progress of engagements
• Mentoring junior staff both on the job and generally
• Assist other staff members where needed
• Outsourced projects when needed
• Other duties as may be required in line with the position.

Apply
Your application has been successfully submitted.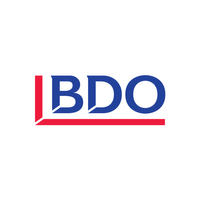 A Clear Vision You Can Trust.