IT Security Analyst
This job is no longer accepting applications.
At BDO, we believe in investing in our people to help them grow, both professionally and personally. The foundation of our business is strong relationship, with colleagues, clients and other stakeholders and we work hard every day to make this a reality. Our commitment is to create unlimited growth by giving our people continuous opportunities and our client's unparalleled support.
BDO's global organisation extends across 167 countries and territories, with 88,120 people working out of 1,617 offices – and we're all working towards one goal: to provide our clients with exceptional service. Our firms across the organisation cooperate closely and comply with consistent operating principles and quality standards.
BDO South Africa has an exciting opportunity for an IT Security Analyst to join the ICT department in Johannesburg office.
The primary objective of the role is to monitor and analyse the company's computer networks with regards to security. To ensure network and server administration, maintenance and uptime as well as proactive monitoring of security risks on the perimeter, email and internal systems. The IT Security Analyst will be inter-alia responsible for:
• Monitoring computer network performance and security issues.
• Identifying and investigating security breaches and other cyber security incidents.
• Installing security measures and operating software to protect systems and information infrastructure, including firewalls and data encryption programs.
• Documenting security breaches and assessing the damage they cause.
• Performing daily, weekly and monthly security testing (vulnerability scanning and penetration testing per month)
• Collaborating with the security team to perform tests and uncover network vulnerabilities.
• Fixing detected vulnerabilities to maintain a high-security standard.
• Developing company-wide best practices for IT security.
• Configuring security systems, analysing security requirements, and recommending improvements.
• Researching security enhancements and providing preventative security recommendations to management.
• Staying up-to-date with information technology trends and security standards
Apply
Your application has been successfully submitted.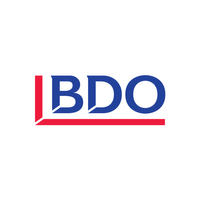 A Clear Vision You Can Trust.