IFRS Technical Manager - Financial Services
This job is no longer accepting applications.
At BDO, we believe in investing in our people to help them grow, both professionally and personally. The foundation of our business is strong relationship, with colleagues, clients and other stakeholders and we work hard every day to make this a reality. Our commitment is to create unlimited growth by giving our people continuous opportunities and our client's unparalleled support.

BDO's global organisation extends across 167 countries and territories, with 88,120 people working out of 1,617 offices – and we're all working towards one goal: to provide our clients with exceptional service. Our firms across the organisation cooperate closely and comply with consistent operating principles and quality standards.

BDO has a vacancy for an IFRS Technical Manager in our Financial Services Division in our Johannesburg office.

The primary purpose of the IFRS Technical Manager role is assistance with providing technical accounting support to audit and advisory teams (internally); developing training material and presenting training internally and to external clients as well as preparation for and participation in local and global technical accounting specialist groups. Focus will be specifically on technical accounting matters impacting the Financial Services sector, particularly the insurance industry.
The IFRS Technical Manager will inter-alia be responsible for:
• Technical accounting consultations with audit teams and/or clients
• Draft technical accounting opinions
• Draft and distribute communications regarding changes to IFRS methodology, tools, standards and procedures
• Draft thought leadership articles for internal and external publication
• Assistance on implementation projects for new standards (advisory engagements), mostly IFRS 17 and IFRS 9
• Prepare and present IFRS training to staff as well as clients
• Take responsibility of the necessary client engagement management activities from start to finish (e.g. client onboarding, including the relevant risk management procedures; WIP monitoring and invoicing)

Apply
Your application has been successfully submitted.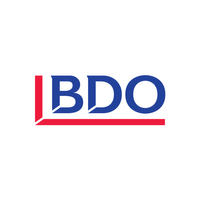 A Clear Vision You Can Trust.