Director/Associate Director: Engagement Quality Control Review (EQCR)
BDOs global organisation extends across 167 countries and territories, with 88,120 people working out of 1,617 offices and were all working towards one goal: to provide our clients with exceptional service. Our firms across the organisation cooperate closely and comply with consistent operating principles and quality standards. At BDO, we believe in investing in our people to help them grow, both professionally and personally. The foundation of our business is strong relationship, with colleagues, clients and other stakeholders and we work hard every day to make this a reality. Our commitment is to create unlimited growth by giving our people continuous opportunities. BDO South Africa has a vacancy for a Director/Associate Director: Engagement Quality Control Review (EQCR) in our Johannesburg office.The Director/Associate Director: Engagement Quality Control Review will oversee the review of engagements that require an Engagement Quality Review prior to the finalisation of the audit report to ensure that the quality objectives of the quality review process are achieved. Reporting to the National Head of Audit, the Director/Associate Director: EQCR will inter alia be responsible for:Reviewing engagement files that require an engagement quality reviews. This will include the review of the annual financial statements; Attend meetings with the engagement partner and manager to determine the scope of the review;Present feedback to the engagement partner and manager;Collate findings of various reviews to present to the firm for remedial action and future learning;Collating and recording of recurring themes;Training of audit managers and partners on recurring themes where necessary;Liaising with Learning and Development and File inspections department on findings.
Apply
Your application has been successfully submitted.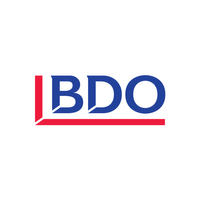 A Clear Vision You Can Trust.