Assistant Financial Planner - Wealth
At BDO, we believe in investing in our people to help them grow, both professionally and personally. The foundation of our business is strong relationship, with colleagues, clients and other stakeholders and we work hard every day to make this a reality. Our commitment is to create unlimited growth by giving our people continuous opportunities and our client's unparalleled support. BDOs global organisation extends across 167 countries and territories, with 91,054 people working out of 1,658 offices and were all working towards one goal: to provide our clients with exceptional service. Our firms across the organisation cooperate closely and comply with consistent operating principles and quality standards. BDO Wealth Advisers select a number of post graduate candidates on a yearly basis in order to provide a structured career path towards becoming a CFP registered Financial Planner within the Organisation.This is initially a 2 year contracted position and subject to performance and the achievement of the FPI CPE Board Exam, this initial contractual position can become permanent.The standard requirements for entry and the skills development progress required are outlined below:Key Responsibility Areas1.Thoroughly understand the companys in house Financial Planning platform Elite Wealth.2.Collect and maintain client data through the companys in house Financial Planning platform Elite Wealth.3.Become completely familiar with the companys Processes and Compliance Ethos.4.Work closely with one or more existing Financial Planners in order to learn the Financial Planning Process, client interaction and regular client Reviews.5.Attendance at all client related events and training programmes.Team Responsibilities1.Become part of and participate in all team related activities to ensure that the team Ethos is developed.2.Be prepared to undertake additional project work and associated functions.Growth Responsibilities1.Work towards sitting and passing the FPI Board exam for admittance to the CFP designation. (This is a compulsory contractual requirement)2.Be prepared to study for and pass the FAIS Regulatory Exam 5 for Representatives.
Apply
Your application has been successfully submitted.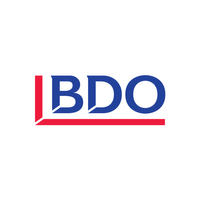 A Clear Vision You Can Trust.