HR Superintendent Operations
Barberton Mines first produced gold in 1886. The mining complex now comprises three mines: Fairview, New Consort and Sheba. A vacancy exists for the above position. Individuals that meet the requirements are invited to apply for this position. Purpose of the job:To identify and provide Barberton Mines (Pty) Limited with relevant Human Resource Management interventions which will assist the organisation to attain its objectives.Main Role Outcomes:Ensure the Mine Health and Safety Act, 1996 (Act No.29 of 1996) safety and health standards are maintained.To identify and provide relevant Human Resource interventions which will assist the organization to attain its objectives.Develop, implement and maintain talent management strategy for the companyImplement and monitor performance management system against set targets and competencies.Conduct career discussions and implement actions with all identified talent.Provide coaching to line leaders on how to conduct performance management discussions.Co-ordinate and implement companys Employment Equity and Skills Development Plans.Participate in labour planning and ensure labour is supplied in line with approved plan and budgets.Manage labour stability by implementing appropriate labour management practices.Ensure discipline is maintained within the organisation and manage HR Officers daily duties.Conduct recruitment interviews.Manage Recruitment, Selection and Assessment processes.Ensure that relevant HR Policies, Procedures and Systems are implemented and adhered to.Support Employee Retention and HR Customer Relations.Co-ordinate and submit all HR legislative, monthly and adhoc reports.
Apply
Your application has been successfully submitted.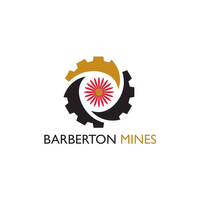 The operations that make up the Group's Barberton Mines complex have been operating for over 100 years and include the Fairview, Consort and Sheba.