Senior RPG Developer (CPT/JHB/KZN - Remote role)
The Senior RPG Developer contributes to the organisational goals through managed ownership and development and/or design of solutions architecture frameworks/roadmaps, enhances operational productivity through guidance/training, owning the governance and standards, making sure Operational delivery streams deliver responsive and cost effective solutions that enables businesss needs.Responsible for complete solutions design, analysis and facilitate implementation roadmaps in conjunction with relevant internal stakeholders in order to ensure seamless deliveryOn a continuous basis conduct a risk / impact analysis on current or proposed technologies and capabilities to mitigate risk and ensure stability and continuityTo proactively work alongside TTS Internal and / or Business stakeholders in order to identify technology solutions and capabilities which meet and improve operational and business requirementsTo ensure efficient documentation and governance of architecture landscapeTo ensure effective handover and understanding of designs and frameworks to project delivery and production support operations on an on-going basisTo proactively research and identify relevant technology and system design patterns to optimally address enterprise requirements and ensure continuous improvementProvide specialised support and guidance to relevant internal stakeholders on system(s) and / or processes during change design and planning and acts as a subject matter experts that supports operational teamDrives short & long term architecture strategy and roadmaps for the overall IT project portfolio for key segments and solution domains (short term insurance, life insurance and insurance related products)Participates in proof of concepts to assist in defining technology direction and enabling business and IT strategyCommunicates and validates program architecture with infrastructure team, software development team, project management team, and IT management team to ensure effective participation in the project management lifecycleEstablish successful working relationships with all relevant internal and external stakeholdersClose collaboration with IT Senior managementDeliver the Telesure Service Way through personal effort and through othersDeliver on Treating Customers Fairly principles in alignment with regulatory requirementsOwn and drive the process of impact assessments for all and any change requests and or new projectsWork closely with the head of IT Security to ensure alignment of Infrastructure, applications, capabilities and IT Security To support the operational teams with the planning of new Infrastructure initiatives on an on-going basis which will include IT Infrastructure architectural planning, design and rolloutTo work alongside the TTS Project Management team to assist with the build and the deployment of Infrastructure according to the design on an on-going basisTo proactively work alongside the TTS Monitoring team and identify whether the deployed Infrastructure operates and meets with the original design parameters once implemented and address any possibly capacity constraints thereafter on an on-going basis Essential Competency RequirementsApplying Expertise and Technology:Applying specialist and detailed technical expertiseUses technology to achieve work objectivesDevelops job knowledge and expertise (theoretical and practical) through continual professional developmentDemonstrates an understanding of different Telesure departments and functions.
Apply
Your application has been successfully submitted.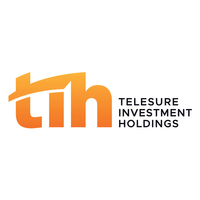 Telesure Investment Holdings (Pty) Ltd (TIH), is the holding company of some of South Africa's leading financial service providers.