Sales Consultant- 1st for Women
Telesure Investment Holdings (Pty) Ltd (TIH), is the holding company of some of South Africas leading financial long and short term insurance providers. Our portfolio includes South Africas most loved and recognisable brands such as 1stfor Women, Auto & General, Budget, Dial Direct, Virseker and 1Life. Employee Benefits Administration via our Hippo Advisory Services, which includes health insurance, provident fund and group life administration. Hippo is South Africa'sfirst comparison website and compares insurance, other personal finance products, travel, health, money, travel, cars from a range of South African brands. Were pioneers with a hunger for the best, bringing customer-focused innovation and service excellence to the financial services industry. Were an undivided team of diverse thinkers and doers who believe in leading through technology and pushing beyond limits. Customer Relationships DevelopmentMake calls by telephone to allocated customers to develop new relationships or either as a first point of contact.Customer Needs ClarificationSet clear objectives for each sales call; use standard materials to make a presentation to the customer; and ask relevant questions to evaluate the customer's level of interest and to identify and respond to areas requiring further information or explanation.Sell Customer PropositionsIdentify the products or services that best meet the customer's needs, use personal expertise to propose quantities within standard operating systems, policies and procedures. Explain the selection to the customer, influence the customer to make a purchase with the best benefits and solutions to meet customer needs.Operational ComplianceDevelop working knowledge of the organization's policies and procedures and of regulatory codes and codes of conduct relevant to own work, adhering to mandatory procedures to ensure own work is undertaken to the required standards.Customer Relationship Management (CRM) DataSchedule callback and enter relevant information into the customer relationship management system after each contact with a customer to create a call plan and to ensure that the organization has quality data to enable effective customer retention and business development activities.Performance ManagementPrioritise own workflow and ensure work is completed to the required standards of quality and timeliness; use performance management systems to improve personal performance to meet SLA.Personal Capability BuildingKeep abreast with current changes in internal policies and procedures, external regulations which is facilitated by the online training system and tracked by a formal assessment.Sales Opportunities CreationIdentify potential customers by obtaining information, referrals, and recommendations from existing customers.
Apply
Your application has been successfully submitted.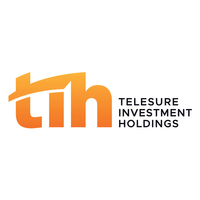 Telesure Investment Holdings (Pty) Ltd (TIH), is the holding company of some of South Africa's leading financial service providers.