Wealth Deceased Estates Professional
At BDO, we believe in investing in our people to help them grow, both professionally and personally. The foundation of our business is strong relationship, with colleagues, clients and other stakeholders and we work hard every day to make this a reality. Our commitment is to create unlimited growth by giving our people continuous opportunities and our client's unparalleled support. BDOs global organisation extends across 167 countries and territories, with 91,054 people working out of 1,658 offices and were all working towards one goal: to provide our clients with exceptional service. Our firms across the organisation cooperate closely and comply with consistent operating principles and quality standards. BDO Cape Town has a vacancy for a Deceased Estates Professional. Reporting to the Operations Manager, BDO Wealth Advisers.Responsibilities will include the following:Attending to all aspects of the administration of Deceased Estates in accordance with the provisions of the Administration of Estates Act, including: completing reporting documents, advertising of the estate, preparing the liquidation and distribution account, liaising with creditors and debtors, and liaising with SARS to obtain tax clearance certificates.Obtaining legal opinions and advice on legal and technical matters where necessary and where related to winding up the Estate;Attending to any queries from the Master of the High Court; If applicable, preparing all documents and instructions to register a Testamentary Trust as provided for in the will and obtain Letters of Authority from the Master of the High Court. Preparing the SARS Estate Duty Return and making payment of Estate Duty which is due and payable within one year of death.Effectively communicating with all interested parties.
Apply
Your application has been successfully submitted.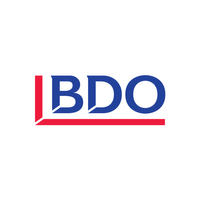 A Clear Vision You Can Trust.