Senior Digital Product Owner
About The companyTelesure Investment Holdings (Pty) Ltd (TIH), is the holding company of some of South Africas leading financial service providers. Our portfolio includes short term insurers, a long-term insurer, health insurance as well as an insurance and personal finance comparison platform. Our origins date back to 1 June 1985, and we have since grown into a group of subsidiaries that includes some of South Africas most loved and recognisable brands. We exist to continuously find better ways to give people peace of mind, whether it is to protect what theyown, their loved ones or their greater ambitions and life plans. We bring customer-focused innovation and service excellence to the financial services industry. Were an undivided team who believe in leading through technology and pushing past their limits. TIH is owned by BHL (SA) Holdings Limited. BHL has a vast global footprint.Job PurposeParticipate in the formulation of the TIH Online Channel strategy (i.e. Web and Mobile). Assist the Plan and Design team with market research and understand customer needs. Perform competitor, sector, industry, and global trend analysis to support the planning, drive the design and execute the online solutions for TIHs relevant segments (e.g., STI, Life, BI and VAPS). Digital Vision and StrategyDefine and set the digital strategy, working with both internal and external stakeholders to build and communicate the strategic importance of digital while aligning with broader organizational strategy.Leadership and DirectionCommunicate the local action plan; explain how this relates to the function's strategy and action plan and the broader organization's mission and vision; motivate people to achieve local business goals.Building CapabilityImplement the formal development framework for a team, with guidance from senior colleagues. Provide informal coaching to others throughout the organization in area of expertise.Data-driven Product and Service ImprovementDevelop data-driven analyses to surface new opportunities to differentiate and improve products and user experiences, ensuring consistency across digital products, services, and channels. Support customer and market research by performing customer and market research and analysis techniques.Product/Service DevelopmentManage the development and/or delivery of a significant element of the organization's product/service development program, creating and driving the product/service road map and managing the backlog.Design and build appropriate digital solutions for TIH in line with its key objective of excellent consistent customer experience (sales and service).Design and build features and solutions including but not limited to sales and service-related features across digital channels (sole accountability).Ensure integration and alignment of digital solutions in the context of a multichannel framework as defined by the agreed brand head.Horizon ScanningAs subject matter expert on the team keep up to date with the latest developments in the digital space in respect of digital insurance and other related technologies and the application to business objectives and customer needs as well as delivery thereof.Stay abreast of global financial institutions strategies and best practices in relation to digital insurance.Understand competitor strategies and their positioning in respect of digital channel solutions.Stay abreast with user experience practices, accepted user experience design standards and methods to ensure solutions are customer-led (based oncustomer needs and not just technology driven).Improvement / InnovationIdentify shortcomings in existing business practices, then suggest and implement improvements while developing and delivering projects or a work stream within the organization's change management program. Involves working with guidance from senior colleagues.Project and Program Stakeholder EngagementTogether with the User Experience (UX) team, design solutions that are customer centric (e.g., meets the needs of digital customers at all times).Stay abreast with continuous delivery and agile practices; working in cross functional/multidisciplinary teams.Business Case ContributionLead development of business cases to quantify current costs, justify project investment, and identify the return on investment.Technical Developments RecommendationDiscuss and recommend technical developments to improve quality of the website/portal/applications software and supporting infrastructure to better meetusers' needs.Together with IT:Ensure the best possible use of technology to lower the cost of service whilst providing scalability and access via other channels.Assist the channel plan and design team in managing the delivery of supporting processes to take the capabilities to market.Project and Program Realization of Business BenefitsDevelop and manage the delivery of a plan to evaluate and track business benefits and to identify actions needed to maximize these.Achievement of projected quality objectives for business benefits; Quality standards including adoption rate of features upon delivery, Achievement of projected targets on different business case projections, Realization of intended customer experience benefits based on UX dashboard and metrics, realization of projected sales and cross sell targets, Realization of intended cost reduction targets, Realization of migration targets to digital channels.Achievement of time related objectives including adherence to delivery commitments and critical milestones achievement such as: Scheduled showcases to businessKick-off of iterations, Working features every two weeksDiscovery and inception timelines, Delivery of programme and projects on agreed timelines, Customer interviews and research done in time.
Apply
Your application has been successfully submitted.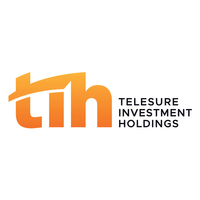 Telesure Investment Holdings (Pty) Ltd (TIH), is the holding company of some of South Africa's leading financial service providers.