Marketing Assistant
Telesure Investment Holdings (Pty) Ltd (TIH), is the holding company of some ofSouth Africas leading financial service providers. Our portfolio includes shortterminsurers, a long-term insurer, health insurance as well as an insurance andpersonal finance comparison platform. Our origins date back to 1 June 1985,and we have since grown into a group of subsidiaries that includes some ofSouth Africas most loved and recognizable brands. We exist to continuously findbetter ways to give people peace of mind, whether it is to protect what they own,their loved ones or their greater ambitions and life plans. We bring customer focusedinnovation and service excellence to the financial services industry.Were an undivided team who believe in leading through technology and pushingpast their limits. TIH is owned by BHL (SA) Holdings Limited. BHL has a vastglobal footprint. Assist the marketing channels and studio teams with the implementation andexecution of marketing plans and campaigns for both STI & 1Life.Marketing ExecutionUse the marketing system and protocols to deliver mostly routine supportservices.Co-ordinate and direct the main activities of the Digital Marketing team to ensurealignment and prioritisation.Utilise Microsoft teams to assist the whole team in keeping track of key deadlines.Ensure the team is on track for presentation deadlines; including planning andperformance reviews.Data Collection & AnalysisExtract relevant data from information provided by others, and input it intospreadsheets or standard formats.Follow up on loading and VDN tracking.Extract and collate accurate reporting metrics, and upload daily, weekly andmonthly stats to keep track of media performance.Follow up and collate slides from channel managers for the monthly team reports.Initiate quarterly surveys to marketing clients, collate results and present back to the team.Budgeting & CostingTrack budgets and report variances to more senior colleagues.Ensure invoices are processed timeously.Conduct monthly tracking and balancing of OPEX and Credit Card.Document PreparationPrepare moderately complex documents using a variety of computer applicationssuch as Microsoft Office. Also responsible for gathering and summarizing data for reports.Generate NDAs and Contracts for partners and staff.Take minutes and distribute agendas for key meetings.Drive monthly and quarterly nominations for awards.Document ManagementCreate a local document management system for an office or department.Organise online folders.Ensure team documentation is updated such as organograms, job profiles etc.Internal Client Relationship ManagementHelp manage internal client relationships by supporting other to build effectiveworking relations.Stay abreast of digital conferences and events and communicate relevantinformation with the team.Stakeholder EngagementAssist with stakeholder engagement by arranging actions, meetings, events, andsupporting materials to promote stakeholder understanding and commitment.AdministrationProduce, update and provide best practice support on MS documents, databasesand other departmental systems to support the work of more senior colleagues.Tasks could include purchasing materials, entering budgetary information, timeand expense recording, onboarding of new staff and similar.Personal Capability BuildingDevelop and maintain excellent procedural or technical skills by participating inassessment and development planning activities as well as formal and informaltraining and coaching.
Apply
Your application has been successfully submitted.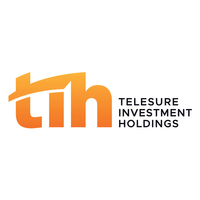 Telesure Investment Holdings (Pty) Ltd (TIH), is the holding company of some of South Africa's leading financial service providers.