Senior Internal Auditor
At BDO, we believe in investing in our people to help them grow, both professionally and personally. The foundation of our business is strong relationship, with colleagues, clients and other stakeholders and we work hard every day to make this a reality. Our commitment is to create unlimited growth by giving our people continuous opportunities and our client's unparalleled support. BDOs global organisation extends across 167 countries and territories, with 88,120 people working out of 1,617 offices and were all working towards one goal: to provide our clients with exceptional service. Our firms across the organisation cooperate closely and comply with consistent operating principles and quality standards BDO Cape Town has a vacancy for a Senior Internal Auditor in its Risk Advisory Services Department. Reporting to the Internal Audit Manager you will inter alia be responsible for:Business development:-Understand and be knowledgeable about the firms and Divisions products, services and our values.Client Service:-Knowledge of risk management, corporate governance concepts, key controls identification, business process models etc. Planning of the engagement:-Ensure that the Audit Programme/s is/are reviewed and signed-off by the manager/director.-Ensure that system descriptions and related control mapping is complete and signed off prior to commencement of the audit.Execution of the engagement:-Perform those sections of the audit timeously as agreed with the manager / director.-Highlighting and discussing findings with management to confirm, finalising and obtaining management comments. Engagement supervision:-Supervise junior staff members and provide on the job training as and when needed;Completion and finalisation of the engagement:-Ensure that all work papers are complete, consistent, referenced and signed-off, and the correct templates have been used.Performing of all required administrative duties:-Ensuring that time records are kept daily and are captured on Maconomy on a weekly basis.Relationship development:-Building of effective relationships with clients and staff.Competencies:-Maintain professional appearance (manner, dress, behaviour, on time at client).-Be approachable and available to staff and to management.-Encourage a teamwork environment.-High attention to detail. and ability to prioritize.
Apply
Your application has been successfully submitted.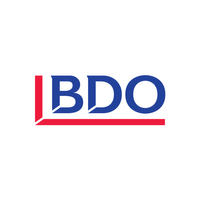 A Clear Vision You Can Trust.