Scrum Master - Future Opportunities Pipeline
Telesure Investment Holdings (Pty) Ltd (TIH), is the holding company of some of South Africas leading financial long and short term insurance providers. Our portfolio includes South Africas most loved and recognisable brands such as 1st for Women, Auto & General, Budget, Dialdirect, Virseker and 1Life. Employee Benefits Administration via our Hippo Advisory Services, which includes health insurance, provident fund and group life administration. Hippo is South Africa's first comparison website and compares insurance, other personal finance products, travel, health, money, travel, cars from a range of South African brands. Were pioneers with a hunger for the best, bringing customer-focused innovation and service excellence to the financial services industry. Were an undivided team of diverse thinkers and doers who believe in leading through technology and pushing beyond limits. Manage the process for how information is exchanged in order to successfully facilitate the work stream to ensure the successful delivery of a project.Network of InfluenceParticipate actively in the development and nurturing of networks and relationships internally and externally to support successful implementation of digital initiatives. Continuously promote open communication channels within the scrum team to ensure alignment. Build and maintain solid relationships with the product owners and stakeholders to ensure delivery.Project ManagementFacilitate projects while working within an established program management plan. Organise and facilitate Scrum related meetings i.e. sprint planning, scrum standups, backlog refinement, sprint review, sprint retrospective.Training development and deliveryDesign and develop content for training courses to fill gaps in established program, and run complex or customized training courses to improve employee performance. Involves focusing on a specific functional area. Ensure work teams have an up to date understanding of Scrum best practices.Digital Strategy / Transformational Projects ExecutionBuild and populate dashboards and reporting mechanisms to capture results and improvement opportunities for digital initiatives. Ensure that impediments are raised by the team and timeously resolved. Create a clear understanding of user stories to ensure efficient delivery.Performance ManagementRespond to personal objectives and use performance management systems to improve personal performance. OR Monitor the performance of the team; allocate work and review completion, take appropriate corrective action to ensure timeliness and quality. Foster an environment with high team morale through celebrating small wins and accomplishments whilst reminding the team of mission/value statements for each project. Encourage and protect a self-organising scrum team.Digital Vision and StrategySupport strategy formulation for digital by exploring how information technology can be used to help the organization become more responsive to customer needs and changing business requirements.Digital Talent DevelopmentHelp to prepare training for digital areas within existing programs. Deliver targeted, standardized training programs (or pieces of larger training programs) for digital areas using prepared content and working under the supervision of senior colleagues.Improvement / InnovationIdentify shortcomings in existing agile processes and procedures, and use established change management programs to address them. Continually improve team delivery using the Scrum methodology.Personal Capability BuildingDevelop own capabilities by participating in assessment and development planning activities as well as formal and informal training and coaching; gain or maintain external professional accreditation where relevant to improve performance and fulfill personal potential. Maintain an in-depth understanding of technology, external regulation, and Scrum best practices through ongoing education, attending conferences, and reading specialist media.
Apply
Your application has been successfully submitted.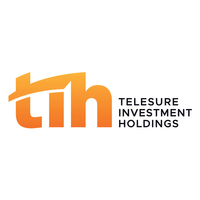 Telesure Investment Holdings (Pty) Ltd (TIH), is the holding company of some of South Africa's leading financial service providers.