Team Lead Sales
Telesure Investment Holdings (Pty) Ltd (TIH), is the holding company of some of South Africas leading financial long and short term insurance providers. Our portfolio includes South Africas most loved and recognisable brands such as 1st for Women, Auto & General, Budget, Dialdirect, Virseker and 1Life. Employee Benefits Administration via our Hippo Advisory Services, which includes health insurance, provident fund and group life administration. Hippo is South Africa's first comparison website and compares insurance, other personal finance products, travel, health, money, travel, cars from a range of South African brands. Were pioneers with a hunger for the best, bringing customer-focused innovation and service excellence to the financial services industry. Were an undivided team of diverse thinkers and doers who believe in leading through technology and pushing beyond limits Operations ManagementSupervise others working within established operational systems.Customer ManagementManage relationships with clients and act as first point of contact for customer queries and complaints and resolve these, referring complex issues to others and ensuring that the customer receives an appropriate response.Customer Needs ClarificationAsk relevant questions to gather information, to evaluate the customer's level of interest, and to identify and respond to areas requiring further information or explanation.Operational ComplianceIdentify, within the team, instances of non-compliance with the organization's policies and procedures and/or relevant regulatory codes and codes of conduct, reporting these and escalating issues as appropriate.Performance ManagementRespond to personal objectives and use performance management systems to improve personal performance. Monitor the performance of the team; allocate work and review completion, take appropriate corrective action to ensure timeliness and quality; contribute to formal individual performance management and appraisal.Work Scheduling and AllocationAssign short-term work schedules to a team of subordinates in order to achieve expectations while following established timelines.Leadership and DirectionExplain the local action plan and targets to support team members in their understanding of what needs to be done and how this relates to the broader business plan; motivate people to achieve local business goals and targets.Organizational Capability BuildingUse the organization's formal development framework to identify the team's individual development needs. Plan and implement actions to build their capabilities. Provide training or coaching to others in own area of expertise to enable others to improve performance and fulfill personal potential.Insights and ReportingContribute to the preparation of various ad hoc data and analytics reportsPersonal Capability BuildingKeep abreast with current changes in internal policies and procedures, external regulations which is facilitated by the online training system and tracked by a formal assessment. Keep up to date with business products and keep abreast of changes in the insurance industry, including competitor products.
Apply
Your application has been successfully submitted.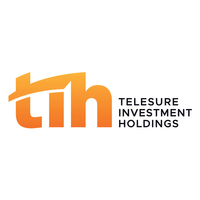 Telesure Investment Holdings (Pty) Ltd (TIH), is the holding company of some of South Africa's leading financial service providers.