Medical Insurance Sales Consultant
Inbound or outbound sales based on leads and campaigns. Initiate the customer relationship and meet various KPIs. Connect with the customer, conduct needs analysis and offer the customer solutions. Need a solid knowledge of products, their characteristics and benefits, the market as well as focus on revenue growth of the Hippo brand. Sales Opportunities CreationIdentify potential customers by obtaining information, and recommendations from multi-media call to action and affiliate campaigns as well as inbound functionality.Explore cross sell and referral opportunities.Customer Needs ClarificationSet clear objectives for each sales call; use standard materials to make a presentation to the customer; and ask relevant questions to assist in decision making and to identify and respond to areas requiring further information or explanation.Customer Relationships DevelopmentMake calls (by telephone or in person) and maintain inbound responsiveness to develop new customer relationships and maintain existing ones.
Apply
Your application has been successfully submitted.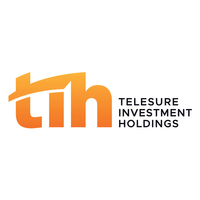 Telesure Investment Holdings (Pty) Ltd (TIH), is the holding company of some of South Africa's leading financial service providers.