Research Analyst
Telesure Investment Holdings (Pty) Ltd (TIH), is the holding company of some of South Africas leading financial long and short term insurance providers. Our portfolio includes South Africas most loved and recognisable brands such as 1stfor Women, Auto & General, Budget, Dialdirect, Virseker and 1Life. Employee Benefits Administration via our Hippo Advisory Services, which includes health insurance, provident fund and group life administration. Hippo is South Africa's first comparison website and compares insurance, other personal finance products, travel, health, money, travel, cars from a range of South African brands. Were pioneers with a hunger for the best, bringing customer-focused innovation and service excellence to the financial services industry. Were anundivided team of diverse thinkers and doers who believe in leading through technology and pushing beyond limits.Responsible for various research initiatives and project management thereof for the business. Plan, develop, or conduct surveys. Analyze and interpret the meaning of survey data, determine survey objectives, or suggest or test question wording. ResearchAchieve specific goals for a designated part of a research program. Involves working within established research systems.Manage various research initiatives and ad-hoc research projects within the business on an on-going basis.Responsible for research design, questionnaire design, sampling and activation of research projects.Adherence to research best practice (ethical and design principles considered). Project, Program and Portfolio ManagementContribute to the delivery of projects, carrying out specified project activitieswithin defined time and quality parameters and ensuring adherence to the prescribed project management methodology.Manage all research projects by keeping business informed on the progress of the project and manage any issues that arise.Data Collection & AnalysisConduct research using primary data sources and select information needed for the analysis of key themes and trends.Analyse quantitative and qualitative data sets.Insights and ReportingPresent the research findings to the relevant business unit including relevant recommendations.Produce results based on the findings of the research.Horizon ScanningDevelop and maintain an understanding of current technology, database management, and/or programming practices through ongoing education, conference attendance, and industry press.Remain involved and informed regarding products available in the market to address needs across different business areas (marketing, service, product development etc.).Information and Business AdviceResolve queries from internal or external customers or suppliers by providinginformation on complex processes and the related policies, referring to others where necessary for interpretation of policy.Integrate different information sources (primary and secondary) to give business a single view of the customer (marketing, service, product development and other BUs considered).Assist business in formulating action plans based on the research to address the original research objective.Personal Capability BuildingDevelop own capabilities by participating in assessment and development planning activities as well as formal and informal training and coaching. Develop and maintain an understanding of relevant technology, external regulation, andindustry best practices through ongoing education, attending conferences, and reading specialist media.Supplier ManagementProvide information and administrative support to resolve incidents and answer queries from suppliers and internal customers in a timely manner.Brief external research houses on requirements for outsourced research projects. Act as the liaison between the research house and business to provide information and answer questions from either party throughout the projects life cycle.
Apply
Your application has been successfully submitted.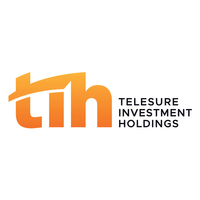 Telesure Investment Holdings (Pty) Ltd (TIH), is the holding company of some of South Africa's leading financial service providers.