Loss Adjustor
Telesure Investment Holdings (Pty) Ltd (TIH), is the holding company of some ofSouth Africas leading financial long and short term insurance providers. Ourportfolio includes South Africas most loved and recognisable brands such as 1stfor Women, Auto & General, Budget, Dialdirect, Virseker and 1Life. EmployeeBenefits Administration via our Hippo Advisory Services, which includes healthinsurance, provident fund and group life administration. Hippo is South Africa'sfirst comparison website and compares insurance, other personal financeproducts, travel, health, money, travel, cars from a range of South Africanbrands. Were pioneers with a hunger for the best, bringing customer-focusedinnovation and service excellence to the financial services industry. Were anundivided team of diverse thinkers and doers who believe in leading throughtechnology and pushing beyond limits. Deliver and support sound quality of claims decision making, prevent fraud andmanage expenditure through the validation of claims by using expert abilities invarious fields of investigation.Needs AssessmentExplore issues or needs, establishing potential causes and barriers as well asrelated issues. Validate claims by investigating, applying expertise, utilizingresources (e.g. police, supplier etc.) and interviewing customers as well as other parties.Analyze specific problems and issues tofind the best solutions. Solutions could be technical or professional in nature.Data Collection & AnalysisAsk questions, collect data from a variety of sources, analyse information andinvestigate claim. Ensure effective costing of claimed items through ensuringprofessional, thorough investigation of claims.Make decisions according to established criteria to ensure standardizationacross the organisation by accurately administrating and underwriting claims.Use appropriate tools (ITC, supplier contract and/or negotiation) to accuratelycost applicable claims on a day to day basis.Customer ServiceProvide a quality service to customers while identifying opportunities to securenew business or support retention. Responsibilities may include processingcases, dealing with complex queries and investigating and resolving customer problems.Uphold agreed service level agreements (set turnaround times) and ensuringcustomer satisfaction and retention.Stakeholder EngagementEffectively build, maintain and manage relationships with service providers andsuppliers, colleagues, internal and external customers.Work Scheduling and Operational ComplianceContribute to optimize work practices and procedures by maintaining anacceptable workload in order to get the job done, coordinating with support services.Ensure claims are finalized within the set parameters (turnaround time, termsand conditions applied accurately).AdministrationProduce, update and provide best practice support to customers on the claimsadministration process and other departmental systems, in line with claimspolicy, rules and SLAs.Ensure accurate administration and underwriting of claims.Maintain an acceptable claims expenditureratio by finalizing and adjusting claims accurately.ComplianceIdentify shortcomings in compliance processes, systems and procedures, anddevelop ad hoc solutions to problems within an assigned unit or discipline.Up-Sell Customer PropositionsIdentify a selection of products or services that may meet the customer'srequirements, explain the product/service features influence the customer to addadditional cover.Personal Capability BuildingDevelop own capabilities by participating in assessment and developmentplanning activities as well as formal and informal training and coaching. Developand maintain an understanding of relevant technology, external regulation, andindustry best practices through ongoing education, attending conferences, andreading specialist media.Remain up to date with current and new quality standards and productknowledge to enable effective decision making.
Apply
Your application has been successfully submitted.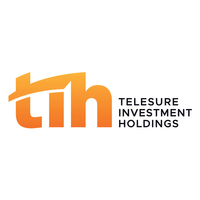 Telesure Investment Holdings (Pty) Ltd (TIH), is the holding company of some of South Africa's leading financial service providers.