Life Claims Assessor
Telesure Investment Holdings (Pty) Ltd (TIH), is the holding company of some of South Africas leading financial long and short term insurance providers. Our portfolio includes South Africas most loved and recognisable brands such as 1st for Women, Auto & General, Budget, Dialdirect, Virseker and 1Life. Employee Benefits Administration via our Hippo Advisory Services, which includes health insurance, provident fund and group life administration. Hippo is South Africa's first comparison website and compares insurance, other personal finance products, travel, health, money, travel, cars from a range of South African brands. Were pioneers with a hunger for the best, bringing customer-focused innovation and service excellence to the financial services industry. Were anundivided team of diverse thinkers and doers who believe in leading through technology and pushing beyond limits Claims Data Collection & AnalysisAsk questions, collect data from a variety of sources, analyse information and investigate claim. Ensure that the client policy is valid through the appropriate due diligence (such as listening to the policy sales/retention etc. phone conversation. Medically assess the validity of the claim by applying specialist medical assessing skills and knowledge. Ensure that relevant waiting periods have expired and that all premiums have been received on the policy. Ensure that the correct decision is made with regards to acceptance/declining payment of claim based on appropriate documents received and relevant contract in place.CorrespondenceEnsure that a claimant is kept informed at all times with regards to their claim process. To ensure that the appropriate settlement documentation is sent to the appropriate parties outlining the amounts paid and the reasons for it; and ensure that the relevant parties for a declined claim are contacted and the reasons for the claim being declined is explained thoroughly. Ensure that relevant claims correspondence is forwarded to the reinsurer.Customer ManagementHelp manage customer by carrying out standard activities to complete the customer request. Provide feedback to the complaints department on customer complaints and queries regarding outcome of claims decision. Comply with current claims policy and procedures and ensure that production targets are met and that relevant turnaround times and SLA's are adhered to. To appropriately escalate any red flags / discrepancies to the relevant department (for example forensics) as and when identified.AdministrationTo ensure that the correct banking details are received and captured and that the correct amount in terms of an accepted claim is paid to the appropriate parties. Ensure that all appropriate documents are in place relating to a client policy and ensure that the appropriate disclosures were made by the life assured. Ensure claims statistics are updated correctly and timeously and that all internal and external communication regarding the claim is stored on the relevant folder.Continuous ImprovementLeverage all available information from our partners, the industry, and internally to ensure we are constantly reviewing our departmental processes, systems and protocols with a view to improve efficiencies. Analyze current performance inhibitors and finding solutions to ensure business continuity.Personal Capability BuildingDevelop own capabilities by participating in assessment and development planning activities as well as formal and informal training and coaching. Develop and maintain an understanding of relevant technology, external regulation, and industry best practices through ongoing education, attending conferences, and reading specialist media.
Apply
Your application has been successfully submitted.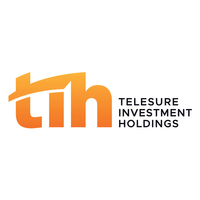 Telesure Investment Holdings (Pty) Ltd (TIH), is the holding company of some of South Africa's leading financial service providers.