Team Lead: Customer Services-( Nightshift)
Telesure Investment Holdings (Pty) Ltd (TIH), is the holding company of some of South Africas leading financial long and short term insurance providers. Our portfolio includes South Africas most loved and recognisable brands such as 1stfor Women, Auto & General, Budget, Dialdirect, Virseker and 1Life. Employee Benefits Administration via our Hippo Advisory Services, which includes health insurance, provident fund and group life administration. Hippo is South Africa'sfirst comparison website and compares insurance, other personal finance products, travel, health, money, travel, cars from a range of South African brands. Were pioneers with a hunger for the best, bringing customer-focusedinnovation and service excellence to the financial services industry. Were an undivided team of diverse thinkers and doers who believe in leading through technology and pushing beyond limits.JOB PURPOSE To ensure individual contributors are performing against targets, while reviewing their performance and coaching them to do so to assist in achieving the requiredoperational results. Operations ManagementSupervise a team/teams within the Contact Centre to drive outcomes needed to be effective and efficient.Organizational Capability BuildingUse the organization's formal development framework to identify the team'sindividual development needs. Plan and implement actions to build their capabilities. Provide training or coaching to others in own area of expertise to enable others to improve performance and fulfill personal potential. Customer Relationship Management (CRM) DataEnter customer information that has been gathered through research and/or through direct customer contact into the customer relationship management system, to ensure that the organization has quality data to enable effective customer retention and business development activities.Ensure that direct reports maintain up-to-date customer relationship management data, identifying and resolving issues.Leadership and DirectionExplain the local action plan to support team members in their understanding of what needs to be done and and how this relates to the broader business plan and the organization's strategy, mission and vision; motivate people to achieve local business goals.Performance ManagementRespond to personal objectives and use performance management systems to improve personal performance. Monitor the performance of the team; take appropriate corrective action to ensure timeliness and quality; contribute to individual performance management and appraisal.Customer ServiceAct as first-line supervisor of a team providing operational support, and play a key role in helping to achieve targets in areas such as productivity or turnaround times.Ensure effective customer relationships and maintain customer satisfaction at all times.Customer ManagementHelp manage customer relationships by using relevant systems.Insights and ReportingCollect and interpret relevant data and transform the data collected into meaningful and easy to read reports.Improvement / InnovationIdentify shortcomings in existing processes, systems and procedures, and use established change management programs to address them.Operational ComplianceIdentify, within the team, instances of non-compliance with the organization's policies and procedures and/or relevant regulatory codes and codes of conduct, reporting these and escalating issues as appropriate.CorrespondenceRespond to requests and escalated requests using telephonic conversation or emails (internal and external stakeholders).Personal Capability BuildingDevelop own capabilities by participating in assessment and development planning activities as well as formal and informal training and coaching. Develop and maintain an understanding of relevant technology, external regulation, andindustry best practices through ongoing education, attending conferences, and reading specialist media.
Apply
Your application has been successfully submitted.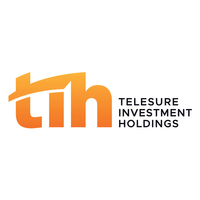 Telesure Investment Holdings (Pty) Ltd (TIH), is the holding company of some of South Africa's leading financial service providers.