Team Lead: Sales
Hippo Advisory Services is looking for a Team Leader to oversee Sales Consultants. The person will strategically implement operational plans to achieve the required sales KPI's. Operations ManagementOversee an operational area with guidance from senior colleagues. Could involve responsibility for development or delivery (or both).Program Realization of Business BenefitsDevelop and manage the delivery of a plan to evaluate and track business benefits and to identify actions needed to maximize these.Leadership and DirectionCommunicate the actions needed to implement the function's strategy and business plan within the team; explain the relationship to the broader organization's mission, vision and values; motivate people to commit to these and to doing extraordinary things to achieve local business goals.Performance ManagementManage and report on the performance of a substantial, diverse team; set appropriate performance objectives for direct reports or project / account team members and hold them accountable for achieving these in order to improve individual and operational performance. Take appropriate corrective action and ensure that non-conformance and variances within the function is rectified as ahigh priority.ComplianceEnsure that all recruitment and employment is carried out in accordance to company policy and procedure and in compliance with current employment legislation. Deliver on Treating Customers Fairly principles in alignment with regulatory requirements.
Apply
Your application has been successfully submitted.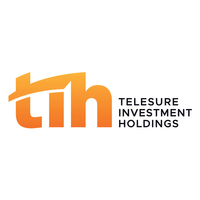 Telesure Investment Holdings (Pty) Ltd (TIH), is the holding company of some of South Africa's leading financial service providers.