Senior Consultant - Indirect Tax
At BDO, we believe in investing in our people to help them grow, both professionally and personally. The foundation of our business is strong relationship, with colleagues, clients and other stakeholders and we work hard every day to make this a reality. Our commitment is to create unlimited growth by giving our people continuous opportunities and our client's unparalleled support. BDOs global organisation extends across 167 countries and territories, with 88,120 people working out of 1,617 offices and were all working towards one goal: to provide our clients with exceptional service. Our firms across the organisation cooperate closely and comply with consistent operating principles and quality standardsBDO South Africa has a vacancy for a Senior Consultant within the Indirect Tax Team in the Tax Department in our Johannesburg office. The incumbent will be reporting to the Indirect Tax Management. The Senior Consultant will be afforded the opportunity to lead project engagements in the team. This role will involve taking responsibility for the planning and execution / delivery of engagements, leading project to achieve building / maintaining client relationships while delivering on this. In addition, the Senior Consultant will be expected to get involved with the day-to-day operations, which include (but are not limited to), functions such as:Assisting with all VAT Consulting related activities including, but not limited to, writing of VAT opinions, VAT reviews, IT14SD reviews, VAT training, and WIP management.Developing and maintaining strong relationships with existing and prospective clients.Assisting management in establishing the nature of clients' South African business activities and assessing the VAT implications pertinent thereto.Effectively driving the risk process associated with the VAT consulting environment in an attempt to avoid penalties and interest for clients.Executing the overall process associated with VAT consulting.Effective communication and liaison with SARS with regards to any VAT consulting-related matters.Assist with the developing of junior staff both from technical and soft skills perspective.Assisting BDO to achieve its financial targets driving the BDO brand, business development, technical tax competence and client service in line with BDO values.Interpreting and applying theoretical and industry knowledge to a practical business solution by utilising a sound knowledge of relevant legislation.Drafting technically correct opinions, advice and reports for review to be provided to clients.Gathering information from different sources by using effective research tools.Assisting with the research and preparation of proposals.Adapting to a changing work environment and accommodate changing client demands.Visiting clients to remediate tax issues and assist clients with SARS audits and queries.Overall WIP management such as preparing and managing budgets, debtors and monthly invoices.Producing accurate work and client deliverables to high technical standards.Microsoft office suite proficiency.
Apply
Your application has been successfully submitted.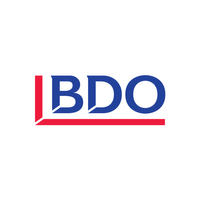 A Clear Vision You Can Trust.