Digital Product Owner
Telesure Investment Holdings (Pty) Ltd (TIH), is the holding company of some of South Africas leading financial long and short term insurance providers. Our portfolio includes South Africas most loved and recognisable brands such as 1st for Women, Auto & General, Budget, Dialdirect, Virseker and 1Life. Employee Benefits Administration via our Hippo Advisory Services, which includes health insurance, provident fund and group life administration. Hippo is South Africa's first comparison website and compares insurance, other personal finance products, travel, health, money, travel, cars from a range of South African brands. Were pioneers with a hunger for the best, bringing customer-focused innovation and service excellence to the financial services industry. Were an undivided team of diverse thinkers and doers who believe in leading through technology and pushing beyond limits. Manage feature teams to transfer the project / product vision to design, development, and delivery. Guide the team through the product backlog toward building the right product considering the vision, planning and budgets of the business, customers or users resulting in the requested business value.Digital Vision and StrategyCollaborate on development of the digital road map and key strategic enablers, designing the workflow and business processes that allow new applications, products, and services to be rolled out quickly while ensuring that legacy applications and IT operations are maintained at optimal levels.Project and Program Stakeholder EngagementPlan and deliver stakeholder engagement activities to develop effective project working relationships and to ensure that stakeholder needs and concerns are identified and met.Business Case ContributionDrive and developing business cases to quantify current costs, justify project investment, and identify the return on investment.Product/Service DevelopmentEvaluate the feasibility/relevance of proposed solutions, working in cross functional or agile teams to develop and deliver significant aspects of thedevelopment program.Data-driven Product and Service ImprovementResearch data from digital product/service performance, customer behavior, and market trends to identify opportunities for product/service improvement.Customer Needs/Experience ResearchSupport customer and user research teams by performing customer analysis and market research using standardized techniques.Project ManagementIndependent management of medium to larger scale projects, with sole accountability to deliver project within defined quality and time-frames.Improvement / InnovationIdentify shortcomings in existing business practices, then suggest and implement improvements while developing and delivering projects or a workstream within the organization's change management program.Horizon ScanningMaintain understanding of current technology, competitors and market trends, database management, and/or programming practices through ongoing education, conference attendance, and reading industry press.
Apply
Your application has been successfully submitted.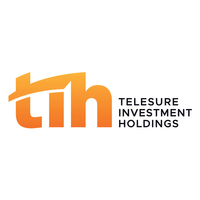 Telesure Investment Holdings (Pty) Ltd (TIH), is the holding company of some of South Africa's leading financial service providers.