Audit Manager - Banking within Financial Services
At BDO, we believe in investing in our people to help them grow, both professionally and personally. The foundation of our business is strong relationship, with colleagues, clients and other stakeholders and we work hard every day to make this a reality. Our commitment is to create unlimited growth by giving our people continuous opportunities and our client's unparalleled support. BDOs global organisation extends across 167 countries and territories, with 88,120 people working out of 1,617 offices and were all working towards one goal: to provide our clients with exceptional service. Our firms across the organisation cooperate closely and comply with consistent operating principles and quality standards. BDO South Africa has a vacancy for a Manager: Banking post, specifically in our Financial Services Division The primary purpose of the Financial Services Manager: Banking role is to assist the Partners at BDO Financial Services with identifying, leading, and managing key accounts and implementing business development within the Banking sector in South Africa, focusing on external audit and consulting services. The Manager will also be given the responsibility to lead Banking project engagements in both the audit (external and internal) and consulting areas of the Financial Services division, based out of Johannesburg. This role will involve taking responsibility for the planning, execution and delivery of engagements; leading project and audit teams to achieve this; and building and maintaining client relationships while delivering on this. In addition, the Manager will be expected to get involved with the day-to-day operations of the Financials Services business unit, which include (but are not limited to) functions such as: finance (budget and WIP monitoring and management), staff recruitment, staff training, counselling / mentoring audit trainees under the SAICA assessor program, coaching / mentoring junior managers,audit quality,risk management / client onboarding, andassisting leadership of FS with proactively contributing to setting the FS strategy and then implementing the strategy plan in the sector of Banking, once approved. Focus will be specifically on experience in the Financial Services sector, particularly in banking and lending. We are looking for candidates who would be:A go-getter looking for exciting career growth opportunities in a fast-growing business unit within a leading professional services firm. A self-starter that is able to project manage and run assignments and teams independently, with a passion for client relationships and mentoring young CA talent.Able to analyse and make decisions regarding complex accounting, auditing, and risk management matters, relating to the Banking and Lending industry;Able to develop and review high quality working papers, audit files and reports, and then be able to present the results to senior level staff members at BDO and at clients (C-level staff and Audit / Risk Committee equivalents);Able to identify key areas of change and subjectivity affecting the Banking and Lending industry in South Africa, research these areas and summarise internal views and consultations, with a view to providing thought leadership out to the FS market on banking and lending;Able to collaborate with the existing FS team as part of a flat reporting structure; and to collaborate with other FS Managers, Senior Managers, Associate Directors and Partners across BDO Financial Services.
Apply
Your application has been successfully submitted.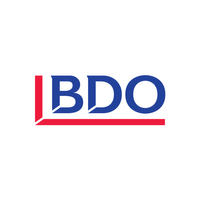 A Clear Vision You Can Trust.