Manager: Data Science
About The CompanyTelesure Investment Holdings (Pty) Ltd (TIH), is the holding company of some ofSouth Africas leading financial service providers. Our portfolio includes shortterminsurers, a long-term insurer, health insurance as well as an insurance andpersonal finance comparison platform. Our origins date back to 1 June 1985, andwe have since grown into a group of subsidiaries that includes some of SouthAfricas most loved and recognisable brands. We exist to continuously find betterways to give people peace of mind, whether it is to protect what they own, theirloved ones or their greater ambitions and life plans. We bring customer-focusedinnovation and service excellence to the financial services industry. Were anundivided team who believe in leading through technology and pushing past theirlimits. TIH is owned by BHL (SA) Holdings Limited, which has a vast globalfootprint.Job PurposeManage a small team that is responsible for delivering Data Science relatedobjectives in collaboration with the TIH relevant business units, usingmathematical and data related methods (e.g. machine learning, statisticalanalysis, optimisation, etc.). Responsible for designing, implementing,maintaining, measuring the effectiveness of (e.g. ROI), and optimising modelswithin TIH. These models should drive strategic intent and operationaleffectiveness. Advanced and Predictive AnalyticsEmploy machine learning techniques and build predictive, descriptive, andbehavioral models to help achieve various business performance indicators andto help identify business opportunities, linking insights to actionablerecommendations.Manage the continuous optimisation cycle of these models includingimplementation, automation, reporting, measuring effectiveness, consideringimpact on behaviours, considering impact of external factors, redesigning, etc.Monitor and quantify the impact of models on TIH business, its customers (e.g.customer experience)and other stakeholders.Data and Analytics StrategyPlan all business and technical aspects of different data and analytics systemsand platforms. Understand features and properties, ensure data integrity of newand existing tracking of these systems and platforms.Information and Business AdviceProvide specialist guidance on the interpretation and application of predictiveanalytics, resolving complex or contentious queries and issues and enablingothers to take appropriate actions.Present and communicate models, results, etc. up to group exco level.Stakeholder EngagementDevelop stakeholder engagement through identifying stakeholders, finding outtheir needs/issues/concerns and reacting to these to support the communicationof business information and decisions.Design and implement Predictive or Renumeration models in consultation withstakeholders (e.g. operational or business units). Build key relationships andcollaboration across the business. Assist your Data Science team colleaguesacross the different areas of Data Science (Data, Analytics, BusinessIntelligence, Business Analysis, Campaigns) with thoughtful input on methods,logic and reasoning. Equivalently and effectively leverage the assistance of yourData Science colleagues.Insights and ReportingContribute to the design and creation of reporting strategies and templates.Lead execution of complex reports, identifying and interpreting complex patternsand trends. Present, and communicate high-impact data and analytics insightsand recommendations to critical internal and external stakeholders.Calculate the ROI of the projects and models and present to key stakeholders.Data ExplorationPerform complex statistical analysis and utilize data mining, modeling, andtesting techniques to enable data analysis.Understand the different business areas or critical business challenges/opportunities.Leadership and DirectionCommunicate the actions needed to implement the function's strategy andbusiness plan within the team; explain the relationship to the broaderorganisation's mission, vision and values; motivate people to commit to theseand to doing extraordinary things to achieve local business goals.Performance ManagementDevelop and propose own performance objectives; take appropriate actions toensure achievement of agreed objectives, using the organisation's performancemanagement systems to improve personal performance.Manage and report on team performance; set appropriate performanceobjectives for direct reports or project / account team members and hold themaccountable for achieving these, taking appropriate corrective action wherenecessary to ensure the achievement of team / personal objectives.Data ManagementManage key aspects of the data management system with guidance from seniorcolleagues. This includes being responsible for developing or operating keyelements of the system.Continuous ImprovementReview existing operations in own area of work and other business units andimplement innovation processes to generate new ideas and ensure the requiredcontinuous improvement outcomes are delivered.Project ManagementManage a portfolio of projects while reporting to senior colleagues. Deliver onproject outcomes and manage timelines effectively.Organisational Capability BuildingUse the organisation's formal development framework to identify the team'sindividual development needs. Plan and implement actions, including continuingprofessional development specified by professional or regulatory institutions, tobuild their professional capabilities. Provide informal training or coaching toothers throughout the organisation in own area of expertise to enable others toimprove performance and fulfill personal potential.Personal Capability BuildingAct as subject matter expert in an area of expertise and take responsibility forpersonal development in areas including (but not limited to) data, modelling,programming, behavioural analytics, industry and our business throughcontinuing professional development, attending conferences, and readingspecialist media.
Apply
Your application has been successfully submitted.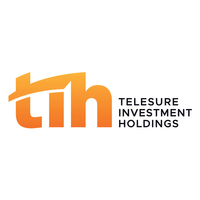 Telesure Investment Holdings (Pty) Ltd (TIH), is the holding company of some of South Africa's leading financial service providers.