Claims Services Consultant- CRC
Telesure Investment Holdings (Pty) Ltd (TIH), is the holding company of some of South Africas leading financial long and short term insurance providers. Our portfolio includes South Africas most loved and recognisable brands such as 1st for Women, Auto & General, Budget, Dialdirect, Virseker and 1Life. Employee Benefits Administration via our Hippo Advisory Services, which includes health insurance, provident fund and group life administration. Hippo is South Africa's first comparison website and compares insurance, other personal finance products, travel, health, money, travel, cars from a range of South African brands. Were pioneers with a hunger for the best, bringing customer focused innovation and service excellence to the financial services industry. Were an undivided team of diverse thinkers and doers who believe in leading through technology and pushing beyond limits. Customer focusBuilds strong customer relationships and delivers customer centric solutions. For example, keeps in contact with customers to ensure problems are resolved, or to improve customerservice. Studies customer feedback and emerging customer needs and uses these to determine some creative new ideas.Customer Needs & Analysis Ask questions and probe for clarity to gathers relevant information to assist in resolving customer request.Work Scheduling and Operational Compliance Work according to an assigned schedule. Follow a range of mandatory procedures to ensure that work is carried out to the required quality standards and/or to ensure adherence to external regulatory codes and internal codes of conduct.Ensures accountabilityHolds self and others accountable to meet commitments. For example, accepts responsibility for own work, both successes and failures. Handles fair share and does not make excuses for problems. Usually meets commitments to others.Drives resultsConsistently achieves results, even under tough circumstances. For example, devotes considerable effort to surpassing goals and achieving the best possible results; goes above andbeyond to achieve excellence. Drives ahead with great focus when faced with obstacles and setbacks; maintains productivity and a positive attitude.Decision qualityMakes good and timely decisions that keep the organization moving forward. For example, seeks coaching from others to address routine problems; learns to handle these issues effectively. Bases decisions and actions on relevant rules andprocedures.Being resilientRebounds from setbacks and adversity when facing difficult situations. For example, skilfully handles disruptions, obstacles, and emotional or stressful situations and nevertheless makes steady progress; seeks insight into the situation, reduces tensions, and finds optimal solutions. Swiftly recovers from significant setbacks.Attention to DetailsApply concepts of knowledge / skill and be attentive to details.Interpersonal SavvyRelates openly and comfortably with diverse groups of people. For example, takes time to build rapport in meetings; speaks about common interests and priorities; shows tact and sensitivity in difficult interpersonal situations. Maintains productive relationships with a wide variety of people and from a range of backgrounds.Manages ConflictHandles conflict situations effectively, with a minimum of noise. For example, takes a positive approach to conflicts; helps dispel tension; seeks guidance and feedback on managing conflict; delivers controversial viewpoints candidly and sensitively; does not take arguments personally.
Apply
Your application has been successfully submitted.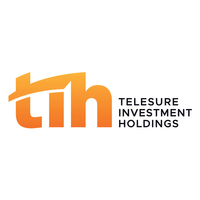 Telesure Investment Holdings (Pty) Ltd (TIH), is the holding company of some of South Africa's leading financial service providers.