Senior Accountant, IR
At BDO, we believe in investing in our people to help them grow, both professionally and personally. The foundation of our business is strong relationship, with colleagues, clients and other stakeholders and we work hard every day to make this a reality. Our commitment is to create unlimited growth by giving our people continuous opportunities and our client's unparalleled support. BDOs global organisation extends across 167 countries and territories, with 91,054 people working out of 1,658 offices and were all working towards one goal: to provide our clients with exceptional service. Our firms across the organisation cooperate closely and comply with consistent operating principles and quality standards. BDO Advisory Services has a vacancy for a Senior Accountant who will be assisting with Independent Reviews. The responsibilities of the role will be, inter alia:Perform the following annual engagements:Annual write-up of accounting records utilising the firms preferred software tool, i.e. Xero, SAGE Online, Pastel PartnerCompilation Engagements in terms of ISRS 4410Independent Review Engagements in terms of ISRE 2400Accounting Officer Engagements in terms of Close Corporations ActEnsuring that proper planning is performed before executionEnsuring BDO SOPs are followed at all timesProposing journals to client (via Senior / Manager)Communicating with clients and making engagement arrangements, discuss engagement resultsDrafting AFS per IFRS and IFRS for SMEsPerforming tax computations for companies, close corporations and trusts (including SBCs, special allowances (s12C, s12E, etc) Managing own WIP and budgets on engagementsUpdating Manager and Partner on progress of engagementsMentoring junior staff both on the job and generallyAssist other staff members where neededOutsourced projects when neededOther duties as may be required in line with the position.Competencies: Professionalism & Strong client orientation Good communication skills, internal and external, both written and verbal. Attention to detail & Task driven & delivery focused Socially aware and able to work as part of a diverse team, Innovative and willing to share ideas for new ways of working.Ability to work with all levels within an organization mentoring junior staff both on the job and generally.
Apply
Your application has been successfully submitted.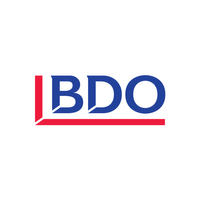 A Clear Vision You Can Trust.