IT Service Supervisor
At BDO, we believe in investing in our people to help them grow, both professionally and personally. The foundation of our business is strong relationship, with colleagues, clients and other stakeholders and we work hard every day to make this a reality. Our commitment is to create unlimited growth by giving our people continuous opportunities and our client's unparalleled support. BDOs global organisation extends across 167 countries and territories, with 88,120 people working out of 1,617 offices and were all working towards one goal: to provide our clients with exceptional service. Our firms across the organisation cooperate closely and comply with consistent operating principles and quality standards.BDO South Africa has an exciting opportunity IT Service Supervisor to join the ICT department in Cape Town office. The main responsibility is service delivery execution in accordance with the ICT ITIL framework and BDO strategy. Adhere and comply to the national ICT service strategy. Align with the best practise disciplines, governance, ethics, risk standard, policies and compliance for the firm. Ensure the delivery of Exceptional Client Service, in line with the ICT visions and greater BDO Strategy. Co-ordinate team workload and client engagements. The IT Service Supervisor will be inter-alia responsible for:Assist the National ICT Service Manager with day-to-day business and customer requirements.Be first point of contact with the customer at the Service Desk or once completion of a Service Record has taken place answering queries accurately and consistently ensuring customer satisfaction.Present a polite, diligent, positive and professional attitude at all times - demonstrate support/process knowledge and build customer confidence.Drive and act with urgency amongst the support team members. Work diligently within the parameters of BDO SA Policies, Service Management processes and Procedures.Activity engage with users to ensure that logged Service Records contain the correct level of detail to ensure quick resolution by IT Administrators.Manage customer expectations through clearly explaining the situation, next steps and potential outcomes.Ensure consistent feedback to the customer through System workflows and active engagement.Take ownership of queries, resolving routine non-complex issues individually and escalating more complex issues to the Support Team.Schedule work for IT administrators and ensure personal diaries are used for efficient planning. Liaise IT Administrators and monitor the progress of assigned work and ensure SLA adherence and customer satisfaction.Submit daily, weekly and monthly service management reports.
Apply
Your application has been successfully submitted.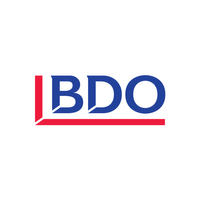 A Clear Vision You Can Trust.