2022 SAICA Trainee Accountant - Audit, Durban
So, you are considering joining BDO in South Africa for a traineeship position. As the South African member firm of the global BDO organisation, one of the fastest growing professional services networks globally, you would be making a good choice for your future career.You would be joining an organisation with representation in over 167 countries and territories, including 58 Africa countries.We know that its important to you to be part of something that matters, a firm that is making an impact on its profession as well as the communities in which it is located. Youll find all that, and more, at BDO.ONE ORGANISATION GLOBALLY CONNECTEDBDOs global organisation extends across 167 countries and territories, with 88,120 people working out of 1,617 offices and were all working towards one goal: to provide our clients with exceptional service. Our firms across the organisation cooperate closely and comply with consistent operating principles and quality standards. OUR PURPOSEPEOPLE HELPING PEOPLE ACHIEVE THEIR DREAMSOur mission defines who we are and why we exist. Its our core purpose. We play a big role in helping our clients and people achieve their dreams. Our mission keeps us grounded and humble about our impact on peoples lives every day.What you can expect when you join BDO.1. A commitment to creating unlimited growth by giving our people continuous opportunities 2. A friendly and supportive culture, surrounded by teammates who are on the same journey as you3. Collaboration and an open-door policy, all the way up to our CEO4. A mentor to guide and challenge you5. Exposure to a range of clients, from large JSE-listed companies to smaller owner-managed businesses6. Opportunities to show you care through our CSI initiatives7. A chance to meet other colleagues at our Sports & Social functions8. Secondment opportunities for qualifying staff9. Hands-on involvement in audit work from the day you join10. A choice of six offices in South Africa offering audit work. Our other offices do Advisory work and as such traineeships are not available in Nelspruit, Roodepoort, Stellenbosch.11.A firm big enough to be able to access the best group of experts for a clients needs from our national and international network, and small enough to be responsive and innovative in tackling challenges.The SAICA Accountant Traineeship is a 3 Year Training Contract whereby you will learn all the necessary SAICA competencies to pass your APC qualification in order to register as a Chartered Accountant. The Trainee Accountant vacancies are for 2022 first year trainees wanting to start their training contract within the BDO Audit division. The training contract will ensure that you achieve the SAICA competencies to register as a Chartered Accountant and equip you with generalist expertise and experience in a broad range of commercial sectors. As a BDO Audit professional, youll work in a fast-paced environment and help BDO to deliver exceptional client service. We are looking for candidates who would like:Exposure to a broad range of client sectors;Hands on experience with clients and management;Open door policy with managers and partners;To learn about a broad range of businesses from listed entities to entrepreneurial start ups;A supportive environment that is focused on skills development and professionalism.
Apply
Your application has been successfully submitted.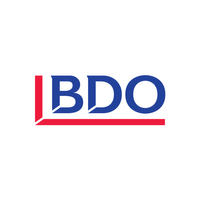 A Clear Vision You Can Trust.