HR Consultant
Telesure Investment Holdings (Pty) Ltd (TIH), is the holding company of some ofSouth Africas leading financial long and short term insurance providers. Ourportfolio includes South Africas most loved and recognisable brands such as 1stfor Women, Auto & General, Budget, Dialdirect, Virseker and 1Life. EmployeeBenefits Administration via our Hippo Advisory Services, which includes healthinsurance, provident fund and group life administration. Hippo is South Africa'sfirst comparison website and compares insurance, other personal financeproducts, travel, health, money, travel, cars from a range of South Africanbrands. Were pioneers with a hunger for the best, bringing customer-focusedinnovation and service excellence to the financial services industry. Were anundivided team of diverse thinkers and doers who believe in leading throughtechnology and pushing beyond limits. To partner operationally and contribute to the accomplishment of the companiesobjectives, through providing line managers and employees with HR guidance,whilst maintaining accountability of effective delivery of HR services.HR Frameworks and ToolsIn collaboration with centers of excellence, draft HR frameworks and tools withinan area of expertise, ensuring compliance with specified design principles,internal policies, and external legal requirements.Promote HR programs to create an efficient and conflict free workplace.Stakeholder EngagementUnderstand business operational models, business structures, process andprocedures in order to give sound business advice to all stakeholders.Provide feedback to Centers of Expertise about HR solution effectiveness.Collaborate with Centers of Expertise to create innovative solutions.Focus on consultative support and HR solution delivery.HR Data Analytics and InsightsGather, analyze and interpret HR data; identify key trends and contribute to thecreation of HR insights that enable the diagnosis of business issues,enhancement of employee engagement, and/or improvement of businessperformance.Present accurate data reports in monthly forums.Policy Development & ImplementationWork within established procedures to achieve specified goals.Advising management on the administration of human resources policies andprocedures and the risk thereof.Regulatory & Compliance ManagementUnderstand, interpret and apply HR policies and procedures as well as allrelevant Labor Relations Acts in order to ensure organizational statutorycompliance.Conducting audits of HR activities to ensure compliance.Provide guidance to business on employee relations processes, in collaborationwith the relevant specialists.Investigate all kinds of incidents and reports and provide expert advice.Information and Business AdviceResolving complex queries from various business units by providing the relevantguidance and advice on policies and/or procedures, referring the most complexissues to the centers of excellence.Organizational Capability BuildingConduct training sessions with relevant stakeholders in the business in terms ofthe identified specific business needs.Personal Capability BuildingDevelop own capabilities by participating in assessment and developmentplanning activities as well as formal and informal training and coaching; gain ormaintain external professional accreditation where relevant to improveperformance and fulfil personal potential.Keep abreast with new trends and advancements in the human resources fieldand understand external regulation, and industry best practices through ongoingeducation.HR Data ManagementAccurately collate and maintain HR Data.
Apply
Your application has been successfully submitted.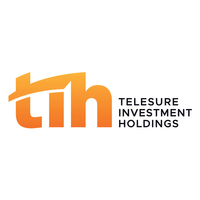 Telesure Investment Holdings (Pty) Ltd (TIH), is the holding company of some of South Africa's leading financial service providers.