Section Engineer
Barberton Mines first produced gold in 1886. The mining complex now comprises three mines: Fairview, New Consort and Sheba. A vacancy exists for the above position. Individuals that meet the requirements are invited to apply for this position. Purpose of the job:To optimise the mining operation and to continuously improve current practices, methods, equipment and processes and ensure compliance of provisions of the Mine Health and Safety Act, Minerals Act and its RegulationsMain Role Outcomes:Develop, implement and monitor adherence to engineering standards and legislative requirements.Allocate resources in consultation with relevant head of departments.Improve the effectiveness and efficiency of engineering processes and systems.Drive and implement action plans to achieve the mine strategy and business plans. Set and prepare financial budget for the section.Keep abreast of market trends and new technology.Ensure the effective management and control of human resources for optimal utilization.
Apply
Your application has been successfully submitted.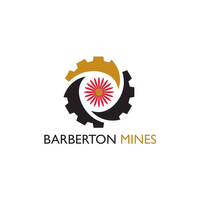 The operations that make up the Group's Barberton Mines complex have been operating for over 100 years and include the Fairview, Consort and Sheba.