Talent Consultant
Telesure Investment Holdings (Pty) Ltd (TIH), is the holding company of some ofSouth Africas leading financial service providers. Our portfolio includes shortterminsurers, a long-term insurer, health insurance as well as an insurance andpersonal finance comparison platform. Our origins date back to 1 June 1985,and we have since grown into a group of subsidiaries that includes some ofSouth Africas most loved and recognisable brands. We exist to continuously findbetter ways to give people peace of mind, whether it is to protect what they own,their loved ones or their greater ambitions and life plans. We bring customerfocusedinnovation and service excellence to the financial services industry.Were an undivided team who believe in leading through technology and pushingpast their limits. TIH is owned by BHL (SA) Holdings Limited. BHL has a vastglobal footprint. Responsible for the implementation of the talent strategy framework andactivities for TIH; talent planning, succession & leadership development,employee engagement, talent assessments and performance management.Work within the Talent Management function to deliver and implement the broadarray of integrated talent management solutions to help the organization retainand grow talent.Future Talent DevelopmentSupport the delivery of the talent management framework for LeadershipDevelopment, employee engagement, succession planning and performancemanagement.Talent PipelineAssist business to identify and develop internal candidate talent pools for criticalspecialist and management roles, developing a variety of talent development,succession and engagement processes and tools.Individual Candidate AssessmentAssess candidates and provide feedback into the talent identification process;observe assessment center activities and/or administer psychometricassessments or work simulations; evaluate assessment evidence againstdevelopment or promotion criteria.Stakeholder EngagementPartner with HR Business Partners and business leaders to deliver data-driventalent solutions that are efficient, effective, and flexible. Identify and managepotential risk related to all talent development activities.Provide assessment feedback to leaders to assist with hiring decisions,promotions and development.Develop and facilitate training with leaders and HRBPs on assessment and teambuilding workshopsInsights and ReportingPrepare and coordinate the completion of psychometric assessment reports.Talent Data Analytics and InsightsDeliver complex analyses of talent and psychometric data; identify key trendsand contribute to the creation of internal talent insights that enable the diagnosisof business issues, enhancement of employee engagement, and/or improvementof business performance.Ensure all leadership development, employee engagement, employeeengagement surveys, performance and capability data is tracked and availablefor all reporting requirements.Carry out complex talent and psychometric data processing tasks; advisecolleagues when needed and use expertise to help improve data collection toolsand administration processes.Personal Capability BuildingDevelop own capabilities by participating in assessment and developmentplanning activities as well as formal and informal training and coaching; gain ormaintain external professional accreditation where relevant to improveperformance and fulfill personal potential.Maintain an in-depth understanding of technology, external regulation, andindustry best practices through ongoing education, attending conferences, andreading specialist media.Organization StructureCreate role profiles for key existing and new roles; engage with managers toclarify the scope of the role and develop a role profile.Continuous ImprovementContinuous focus on research and identify opportunities for improvement intalent development processes and execute accordingly.Organizational Capability BuildingUse the organization's formal development framework to identify the team'sindividual development needs. Assist in creating individual development plansand suggest actions to build their capabilities. Provide training or coaching toothers throughout the organization in talent management framework andprocesses to enable others to improve performance and fulfill personal and/orthe team's potential.
Apply
Your application has been successfully submitted.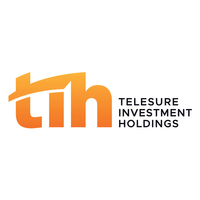 Telesure Investment Holdings (Pty) Ltd (TIH), is the holding company of some of South Africa's leading financial service providers.