Operations Consultant
Provide administrative, analysis and project support to relevant distributionchannel whilst effectively building and maintaining relationships with internal andexternal stakeholders. Ensure effective processes and risk mitigation. Risk Management & AnalysisGather, monitor and analyze risk data and recommend further investigation.Involves using established risk management models, systems and protocols andworking under direction.Continuously review risk management and processes to ensure quality forbusiness.Client & Customer ManagementHelp senior colleagues manage client and customer relationships by usingrelevant sales or client systems.Responsible for the vetting of all new brokers applications in terms of contractualand compliance regulations.Vet all New Private Facilities and Facilitating all processes regarding PrivateFacilities.Manage New Business and processes and ensure that risks are eliminatedincluding dealing with binder holders and outsourced partners.Call clients with regards to distressed policies.Build and maintain a Risk Management and monitoring process of new andexisting Brokers.Assist in broker debt management.Stakeholder EngagementEffectively build and maintain relationships with both internal and externalstakeholders and partners.Ensure effective service delivery to meet stakeholders needs within specifiedSLAs.Assist with the retention's processes and work with the Retention's Team.Ad hoc project support within channel (marketing, events etc.).AdministrationProduce, update and provide best practice support on MS documents, databasesand other departmental systems to support the work of more senior colleagues.Tasks could include purchasing materials, entering budgetary information, timeand expense recording and similar.Assist in setting up and maintaining administration processes.Effectively manage the channels complaints processes.Process invoices and pay weekly Broker commissions.Document and Data ManagementResponsible for populating standard contracts, letter and communication toexternal partners and clients.Maintain and store a centralized archive of all distribution related data,applications, communication, decisions, and documentation.Management of new applications, marketing material and recording of printingratios.Populate weekly Dash board for the channel.Scan and file Broker contracts.Assist with compiling presentations.Data Collection & AnalysisCollate and analyzing information for management and reporting.Work Scheduling and AllocationOrganize own work schedule in order to get the job done. Supervise junioradministrators and assign work to others in order to speed up office workflowand ensure high-priority tasks get done.Operational ComplianceDevelop working knowledge of the organization's policies and procedures and ofregulatory codes and codes of conduct relevant to own work, adhering tomandatory procedures to ensure own work is undertaken to the requiredstandards.Personal Capability BuildingDevelop and maintain excellent process or technical skills by participating inassessment and development planning activities as well as formal and informaltraining and coaching.
Apply
Your application has been successfully submitted.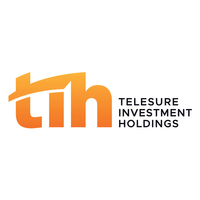 Telesure Investment Holdings (Pty) Ltd (TIH), is the holding company of some of South Africa's leading financial service providers.