Employee Benefits Consultant
BDOs global organisation extends across 167 countries and territories, with 88,120 people working out of 1,617 offices and were all working towards one goal: to provide our clients with exceptional service. Our firms across the organisation cooperate closely and comply with consistent operating principles and quality standards. At BDO, we believe in investing in our people to help them grow, both professionally and personally. The foundation of our business is strong relationship, with colleagues, clients and other stakeholders and we work hard every day to make this a reality. Our commitment is to create unlimited growth by giving our people continuous opportunities. BDO South Africa has a vacancy for an Employee Benefits Consultant in our Cape Town offices, reporting to the Director of Employee Benefits. Key Performance Areas: Annual Review of Scheme BenefitsAdvise to client on appropriate benefits in line with market and Clients Industry Obtain quotes from market place and conduct full Costing and benefit Analysis Audit the current benefits to specific Industry including costs Processing of Scheme Installations and Amendments to benefits within required Service Level Agreements (SLA's) Maintain Fund and Risk Rules Ensure that risk and retirement data tie up to rules Obtain Investment strategy document Prepare member communication Submit to FSB New entrant/existing client communication packs Board of Management Meetings Take, type and send minutes to clients Setting annual dates for Board of Management meetings with clients and all participants Action all items from Minutes Provide Board training as and when required Monitoring and ensuring risk benefits are structured correctly Member communication on change of benefits Investments Monitor Investment Performance against Peer Benchmark as well as costs and appropriate Investment Strategy Ensure switch forms are completed correctly and processed Member Communication Ensure member booklet is accurate Ensure accuracy of benefit statements One-on-one retirement planning & member education Drafting presentations and newsletters Letter of investigation/ financial advice Daily Client Maintenance/Service Issuing standard documents, such as quarterlies, surveys, legal updates etc. timeously to clients Prepare and manage reports and documents Following up queries and resolving problems of clients, members and pensioners Provide advice pertaining to employee benefits, risk, governance and compliance, investments, legislation and pending changes which could impact on each particular benefit programme Best practice Maintain expected performance standards each month, ensuring and adhering to the required monthly recons, timekeeping and attendance standards Ensure accuracy and completeness of all tasks performed within service level agreement Regular client interaction on a professional and effective manner on both verbal and written communication Perform additional ad-hoc tasks as and when required across the client service centre to meet commitments made to clients Remain abreast of new innovations and technologies in the industry Contribute towards team efficiency and team dynamics/spirit Development knowledge of the employee benefits industry and investment matters Acquaint oneself with relevant legislation i.e. Pension Funds Act, Taxation, FAIS Act etc.
Apply
Your application has been successfully submitted.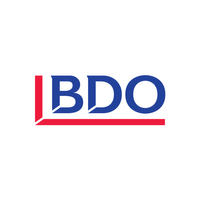 A Clear Vision You Can Trust.