SALES COMMISSIONS ADMINISTRATOR
Ensure accurate and efficient support services are provided to the 1Life directsales and third party distribution sales commission departments. Process,provide administrative support and calculate all sales commission for the 1Lifedirect sales and third party distribution sales commission departments. AdministrationProduce, update and provide best practice support on commission andadministrative processes, databases and other departmental systems to supportthe work of more senior colleagues. Calculate and track and validatecommissions and incentives for the 1Life direct sales and third party distributionsales commission departments.Responsible for internal and external partner commission statements for alldirect sales channels and distribution channels from Sales Managers toBusiness Manager.Payroll AdministrationInput payroll data to support the accurate and efficient delivery of payrollservices; prepare payroll for bank submission and entry into financial systems;prepare payroll reports and reconciliations.When required, submit payments to senior management for approval and topayroll for payment.Document and Data ManagementCreate and ensure compliance with a company wide document managementsystem.Track process regarding submissions and approval, maintain accuracy ofdocumented processes.Swiftly resolves process breakdowns and takes steps to ensure that problems donot recur.Uploading of supervision and all other documentation uploading.Track and management of incentives.When required, keep track of business logs that have an implication oncommission outcome.Operational ComplianceIdentify, within the 1Life direct sales and third party distribution salescommission departments, instances of non-compliance with the organization'spolicies and procedures and/or relevant regulatory codes and codes of conduct,reporting these and escalating issues as appropriate.Insights and ReportingExtract and combine data to generate various reports.Personal Capability BuildingDevelop own capabilities by participating in assessment and developmentplanning activities as well as formal and informal training and coaching. Developand maintain an understanding of relevant technology, external regulation, andindustry best practices through ongoing education, attending conferences, andreading specialist media and coach and transfer knowledge to others asrequired.
Apply
Your application has been successfully submitted.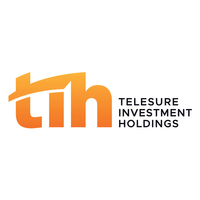 Telesure Investment Holdings (Pty) Ltd (TIH), is the holding company of some of South Africa's leading financial service providers.