Customer Service Consultant - FFW
Telesure Investment Holdings (Pty) Ltd (TIH), is the holding company of some of South Africas leading financial long and short term insurance providers. Our portfolio includes South Africas most loved and recognisable brands such as 1st for Women, Auto & General, Budget, Dialdirect, Virseker and 1Life. Employee Benefits Administration via our Hippo Advisory Services, which includes health insurance, provident fund and group life administration. Hippo is South Africa's first comparison website and compares insurance, other personal financeproducts, travel, health, money, travel, cars from a range of South African brands. Were pioneers with a hunger for the best, bringing customer-focused innovation and service excellence to the financial services industry. Were an undivided team of diverse thinkers and doers who believe in leading through technology and pushing beyond limits.Obtain and capture information from insured or designated persons for purpose of settling claim with insurance carrier. To assist with administrative amendments, provide information and insights on policies, additional benefits and up-sell products to the customer. Customer Management (External and Internal)Help manage customers by carrying out standard activities and provide solutions for first call resolution and completion of customer request and executed according to the required standard.Customer Needs & AnalysisAsk questions and probe for clarity to gathers relevant information to assist in resolving customer request.Up-sell Customer PropositionsIdentify the products or services that best meet the customer's stated needs, explain the selection to the customer, and influence the customer to make apurchase.CorrespondenceRespond to routine requests using telephonic conversation or emails and to more unusual requests by editing templates to create customized responses (internal and external).Operational ComplianceDevelop working knowledge of the organization's policies and procedures and of regulatory codes and codes of conduct relevant to own work, adhering to mandatory procedures to ensure own work is undertaken to the required standards.AdministrationUpdate policy information e.g change of address, change policy holder details, banking details and attend to the customer request on a range of policy related issues. Provide best practice support to customers on the administrationprocess requirements and other departmental systems, in line with claims policy, rules and SLAs.Personal Capability BuildingDevelop own capabilities by participating in assessment and development planning activities as well as formal and informal training and coaching. Develop and maintain an understanding of relevant technology, external regulation, and industry best practices through ongoing education, attending conferences, and reading specialist media.Work Scheduling and Operational ComplianceWork according to an assigned schedule. Follow a range of mandatory procedures to ensure that work is carried out to therequired quality standards and/or to ensure adherence to external regulatory codes and internal codes of conduct.
Apply
Your application has been successfully submitted.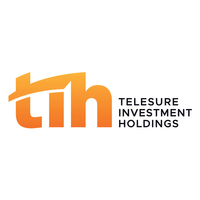 Telesure Investment Holdings (Pty) Ltd (TIH), is the holding company of some of South Africa's leading financial service providers.