Corporate Finance Executive
BDOs global organisation extends across 167 countries and territories, with 88,120 people working out of 1,617 offices and were all working towards one goal: to provide our clients with exceptional service. Our firms across the organisation cooperate closely and comply with consistent operating principles and quality standards. At BDO, we believe in investing in our people to help them grow, both professionally and personally. The foundation of our business is strong relationship, with colleagues, clients and other stakeholders and we work hard every day to make this a reality. Our commitment is to create unlimited growth by giving our people continuous opportunities. BDO South Africa has a vacancy for a Corporate Finance Executive within the Corporate Finance Department. The incumbent will be reporting to the Head of Department at BDO Corporate Finance. BDO Corporate Finance is a mid-tier Corporate Finance service provider with three distinct service lines: Valuations, Transaction Services and Mergers and Acquisitions, and is one of the few independent practices in South Africa to offer a depth and breadth of experience comparable to the specialist departments within the Big 4 tier firms. Transaction Services: our transaction services division comprises mainly due diligence services and JSE advisory services. A due diligence is a crucial part of an acquisition process, providing the buyer of the relevant business with increased peace of mind through an independent assessment of the risk and opportunities of the proposed transaction and quality of the underlying business. JSE advisory services are required when JSE-listed companies, or companies seeking JSE listings requires professional services in terms of corporate actions. This involves making use of the JSE listings requirements as well as IFRS. Acquisition due diligence: A BDO corporate finance due diligence adds value to the transaction process by focusing on the key matters and the quality of the business, such as those likely to affect the price, cause post-acquisition difficulties and/or require deal renegotiation. We take pride in giving clients impartial and sound advice and in ensuring that we uncover the issues and work with our clients in understanding the implications for them. We base the scope of our due diligence process on the client's specific requirements, recognising that a due diligence is not a "one size fits all" service. We are recruiting an executive for the Financial Due Diligence team who will assist in providing deal related services, principally from a financial and accounting perspective to both financial and strategic buyers and vendors. The successful candidate will also be involved with JSE advisory services from time to time. Executives with experience in an Assurance environment will be preferred. Significant growth opportunities exist within the department, with the ability to gain exposure to other Corporate Finance service lines should the successful candidate prove him or herself during the first two years.
Apply
Your application has been successfully submitted.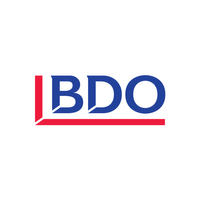 A Clear Vision You Can Trust.