Manager Strategic Partnerships - Financial Services
Grow the business by identifying strategic partnerships. Maintain, develop and operationally manage the relationships with both new and existing key partners to encourage new and repeat business opportunities. Strategic Partnerships and Business Development InitiativesMonitor and assess sales and market data for a specific geographic region and produce reports that will assist management in formulating strategy and identifying areas in the market where business can be developed. Grow the business by identifying strategic partnerships. Develop business cases to justify the pursuit of chosen partnerships. Ensure the effective on-boarding of partnership agreements aligned to internal compliance standards.External Partner ManagementManage important client relationships with guidance from senior colleagues or oversee relationship management with a group of more transactional clients and customers. Engage with strategic partners through minute meetings.Strategic Planning to unlock existing growth venturesEffectively manage alternative Financial Services sales channels. Effectively manage Financial Services Sales and Service as source of Financial Services policies. Engage with Financial Services stakeholders on how to grow their sales contribution. Create long standing partnerships to drive consistency and growth opportunities.Strategy and Project ManagementEnd to end project management of Financial Services initiatives. Drive project team to meet timelines and successful implementation. Execute management of the business case through realizing marketing and commercial objectives.Operational Management of Strategic PartnershipsDevelop and implement a relationship management plan for existing customer accounts to identify and build relationships with relevant decision makers and influencers within the customer organization and to enable effective two-way flow of information and resolution of issues. Collect feedback from identified customers or customer segments to ensure their needs are met, providing themes, summary analyses, and recommendations for changes based on customer input. Manage financial transactions.Insights and ReportingPrepare and coordinate the completion of various data and analytics reports. Report to OPCO on performance of strategic partnership area.Personal Capability BuildingTake accountability for own development. Attend training interventions and apply training, initiative, and process changes. Take career development and performance management seriously. Look for ways to improve competence/ results. Set own goals and work towards them. Ensure continuous and constant improvement.Improvement / InnovationIdentify shortcomings in existing business practices, then suggest and implement improvements while developing and delivering projects or a work stream within the organization's change management program. Involves working with guidance from senior colleagues.Solutions AnalysisAnalyze current performance inhibitors and find solutions to ensure business continuity.Leadership and DirectionExplain the local action plan to support team members in their understanding of what needs to be done and and how this relates to the broader business plan and the organization's strategy, mission and vision; motivate people to achieve local business goals.
Apply
Your application has been successfully submitted.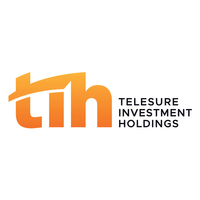 Telesure Investment Holdings (Pty) Ltd (TIH), is the holding company of some of South Africa's leading financial service providers.