Sales Coach- Business Insurance
Telesure Investment Holdings (Pty) Ltd (TIH), is the holding company of some of South Africas leading financial long and short term insurance providers. Our portfolio includes South Africas most loved and recognisable brands such as 1stfor Women, Auto & General, Budget, Dialdirect, Virseker and 1Life. Employee Benefits Administration via our Hippo Advisory Services, which includes health insurance, provident fund and group life administration. Hippo is South Africa's first comparison website and compares insurance, other personal finance products, travel, health, money, travel, cars from a range of South Africanbrands. Were pioneers with a hunger for the best, bringing customer-focused innovation and service excellence to the financial services industry. Were an undivided team of diverse thinkers and doers who believe in leading through technology and pushing beyond limits. The Business Insurance Sales Coach is required to coach, guide, provide feedback, make recommendations and follow up on identified coaching opportunities to sales consultants and managers. Focus on an end to end basis of sales flow ofsuccessful/unsuccessful sales calls. Conduct product change/new product alignment coaching and other best in class sales techniques to support an excellent customer experience.RESPONSIBILITIES (SQA )Coaching Needs AnalysisSupport the identification of coaching needs by analyzing performance and competence data to identify gaps in relation to required levels. Listen and assess sales calls against predefined sales measurements (achieving talk time targets, dials, conversion, closing, effectiveness and sales targets). Assess and monitor sales calls and performance to ensure effective implementation of sales coaching provided to the individual.Customized Coaching Plan and DeliveryIdentify high priority performance issues and ensure that suitable focus is placed on addressing these issues through the creation of effective coaching interventions. Provide one-on-one coaching to improve performance (soft skills,sales techniques and rapport, product knowledge). Ensure each sales consultant is guided in accordance with the measures, goals and objectives set between the sales consultant and the coach.Product EntrenchmentReinforce product knowledge, run small training programs (or pieces of larger training programs) for selected sales consultant using current content. Support the change management to sales consultants and guide and mentor thechanges in sales process, scripting, product knowledge.Work Scheduling and AllocationOrganize own work schedule each day in line with changing priorities.Insights and ReportingExtract and combine data to generate standard reports. Provide continuous feedback and reports (sales improvement, trends analysis, etc) to sales consultant and management of performance improvement.Internal Client Relationship ManagementBuild effective working relationships within the internal client organization,delivering high-quality professional services. Consult and provide feedback and support to sales managers and sales consultant in terms of required coaching needs.Performance ManagementPrioritise own workflow and ensure work is completed to the required standards of productivity, quality and timeliness; use performance management systems to improve personal performance.Continuous ImprovementContribute to reviewing existing operations in own area of work and generate new ideas to assist in identifying continuous improvements.OnboardingEnsuring all new recruits have full grasp of system knowledge and product knowledge taking them through the first months probation.
Apply
Your application has been successfully submitted.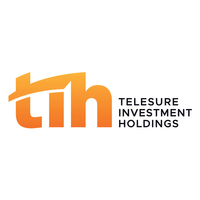 Telesure Investment Holdings (Pty) Ltd (TIH), is the holding company of some of South Africa's leading financial service providers.