Systems Analyst
The Systems Analyst (ITSM) ensures that GIT Service Management systems are maintained and developed to ensure GIT Service Management objectives are met. The System Analyst ensures that GIT delivers stable and high quality software systems to its client, TIH. This is done by understanding, studying and analyzing requirements for system changes and new systems altogether. The System Analyst draws up technical impact documents as well as writing technical documents that supports the developer to execute on the requirement. AdministrationProduce, update and provide best practice support on the Service Management system, databases and other departmental systems, advising colleagues when needed, and using own expertise to help improve processes. Act as a SPOC (single point of contact) between Business, Support Teams, Vendors and GIT.Design and ConceptualizationResearch and interpret data, trends, and benchmarks relevant to digital products/services design. Design, develop and maintain the GIT Service Management system (SysAid), ensuring that new enhancements are tested and implemented according to best practices.Analysis of "As Is" and "To Be"Support and contribute to the documentation of "as is" and "to be" processes and describe the changes required to migrate to the "to be" capability to record accurately the change required.Database/Systems SpecificationsProvide information and comments on suitability during approval process for system or database specifications to ensure all agreed standards and protocols are followed and data integrity is preserved. Apply ITIL frameworks in systems design, maintenance & deploymentsInformation SecuritySupport implementation of required security measures such as firewalls or message encryption, monitoring performance to notify security experts of any problems.Testing IT PerformanceAnalyze routine performance website/applications software tests and respond to user emails to monitor, diagnose, and correct performance issues.Personal Capability BuildingDevelop own capabilities by participating in assessment and development planning activities as well as formal and informal training and coaching. Develop and maintain an understanding of relevant technology, external regulation, and industry best practices through ongoing education, attending conferences, and reading specialist media.Operational ComplianceIdentify, within the team, instances of non-compliance with the organization's policies and procedures and/or relevant regulatory codes and codes of conduct, reporting these and escalating issues as appropriate. Ensure Service Level Agreements and Contracts are in place and reviewed. Ensure standard operating procedures are in alignment with enterprise processes and governance for compliance purposes.
Apply
Your application has been successfully submitted.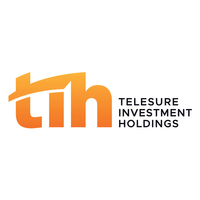 Telesure Investment Holdings (Pty) Ltd (TIH), is the holding company of some of South Africa's leading financial service providers.