Senior Manager: 1Life Direct Sales
Responsible for the 1Life direct sales strategy, tactically and strategically positioning the 1Life channel and growing the market share. To facilitate significant growth in the business through continuous improvement of the existing 1Life direct sales operations. Leadership and DirectionSet and communicate the 1Life sales strategy for achieving the organization's mission, vision and values within a function, together with the broad actions needed to implement it; inspire a large or diverse workforce to commit to these and to doing extraordinary things to achieve the organization's business goals.Functional Strategy FormationStrategically drive 1Life sales targets within the business to meet strategic and business growth requirements. Effectively align channel objectives to overall organisational / business objectives in order to exceed sales and profit targets. Successful implementation of sales initiatives and projects ensuring profit targets are exceeded in line with the direct sales business cases.Business PlanningMeet and exceed growth objectives in all product lines through different product sales channels. Effectively align sales objectives to overall organisational / business objectives in order to exceed sales and profit targets. Define, develop and implement the Sales Strategy to meet business growth requirements. Set gearing and sales targets to meet business growth requirements. Quantify business outcomes (i.e. revenues or other key performance indicators); detail expense and headcount budgets; and develop business cases for key projects, ensuring cross-functional integration.Stakeholder EngagementIdentify and manage stakeholders up to C-suite level, finding out their needs/issues/concerns and reacting to these by leading and coordinating the development of stakeholder engagement plans to support the communication of business information and decisions.Promoting Customer Focus To manage, monitor and ensure that exceptional customer service is delivered across the 1LIfe direct sales business.Customer Relationship Management (CRM) Data Proactive analysis of business conducted monthly, consider feedback received, trends analysed and action plan put in place to test minor, improve, innovate systems, processes and communication. Plan maintained and managed with feedback loops & results recorded.Organizational Capability Building Ensure cultural objectives are met and aligned to the vision, measuring it through e.g. productivity, employee engagement etc. Identify, retain, coach and develop future leaders and future managers of managers Focus on Development strategy, Shifts, Remuneration, Departmental strategy. Use of power is balanced and appropriate to build strong divisional leaders and to take business risks. Effectively define and manage career pathsPerformance ManagementEnable team through required business processes, systems, knowledge, etc. Alignment of scorecards to overall business drivers and customer experience focus. Strategic and operational efficiencies and re-engineering Effective implementation and management of performance results to foster a high-performance cultureComplianceHelp develop compliance policies for an area of the organization, while also developing underlying procedures and monitoring their implementation.Personal Capability BuildingAct as subject matter expert in an area of technology, policy, regulation, or operational management for the team. Maintain external accreditations and in-depth understanding of current and emerging external regulation and industry best practices through continuing professional development, attending conferences, and reading specialist media.
Apply
Your application has been successfully submitted.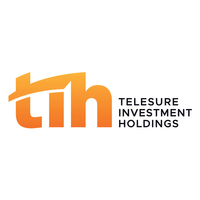 Telesure Investment Holdings (Pty) Ltd (TIH), is the holding company of some of South Africa's leading financial service providers.