Creditors Clerk
At BDO, we believe in investing in our people to help them grow, both professionally and personally. The foundation of our business is strong relationship, with colleagues, clients and other stakeholders and we work hard every day to make this a reality. Our commitment is to create unlimited growth by giving our people continuous opportunities and our client's unparalleled support. BDOs global organisation extends across 167 countries and territories, with 91,054 people working out of 1,658 offices and were all working towards one goal: to provide our clients with exceptional service. Our firms across the organisation cooperate closely and comply with consistent operating principles and quality standards.BDO South Africa has a vacancy for a Creditors Clerk to join our internal Finance Department for a 12 month fixed-term contract. The Creditors Clerk will be responsible for; Accurate processing of all creditor transactions, monthly Journals and completing Credit application and required documents. Preparation and creation of Purchase orders for Admin and submit for approval. Verify invoices from service lines ensure that invoices/POs are approved in accordance with levels of authority. Match invoices to approved PO captured invoices on maconomy, ensuring correct allocation to GL according to the budget and splitting of costs to different service lines. Reconcile creditors accounts to vendor statements & A/P age analysis Weekly and monthly cash flow forecasting foreign payments & currency conversions. Prepare month end creditors age analysis report, process journal reallocations Loading payments and beneficiaries on the banking system. Screening vendor applications and loading approved vendors on the system Updating vendor database & creating new vendor accounts, when approved negotiating credit terms with suppliers & maintaining rapport.Processing & payment of internal expense claims assist external auditors with annual audit. Attending to telephonic & email queries (query resolution maintain an efficient filing system with respect to accounting data, records, contracts and invoices Request documents from suppliers or Service lines when required (i.e. debit order).
Apply
Your application has been successfully submitted.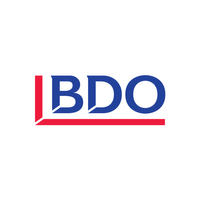 A Clear Vision You Can Trust.