Junior Business Analyst
Perform a threefold chain of work for Internal Customers at all three levels -Operational, Tactical and Strategic with guidance and as required. Conduct Investigation, Analysis and Description. Investigate and analyses on request Business ideas, needs and problems, and utilize frameworks, syntaxes and standard methods to perform descriptive work. Develop models, processes, documents and reports to ensure efficiencies with help from senior colleagues. Stakeholder EngagementDevelop stakeholder engagement through identifying stakeholders, finding out their needs/issues/concerns and reacting to these to support the communication of business information and decisions. Maintain fulfilment relationships and translate discussions between business and fulfilment areas with guidance.Business Requirements IdentificationCollect business requirements using a variety of methods such as interviews, document analysis, workshops, and workflow analysis to express the requirements in terms of target user roles and goals. Describe Business Requirements, processes and data in an agreed format and following agreed methods.Needs AssessmentExplore issues or needs, establishing potential causes and barriers as well as related issuesAnalysis of "As Is" and "To Be"Document "as is" and "to be" processes and describe the changes required to migrate to the "to be" capability to record accurately the change required.Continuous ImprovementReview existing operations in own area of work and implement innovation processes to generate new ideas and ensure continuous improvements are delivered.Business CaseCarry out feasibility and assessment work for proposed and current projects to contribute to the development and continuous review of business cases. Influence discussion about solutions, projects and initiatives based on analysis of relevant business domains with guidance.Personal Capability BuildingDevelop own capabilities by participating in assessment and development planning activities as well as formal and informal training and coaching. Develop and maintain an understanding of relevant technology, external regulation, and industry best practices through ongoing education, attending conferences, and reading specialist media.
Apply
Your application has been successfully submitted.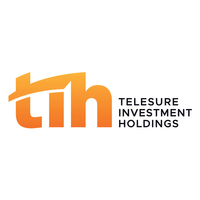 Telesure Investment Holdings (Pty) Ltd (TIH), is the holding company of some of South Africa's leading financial service providers.