Human Resources Administrator
Barberton Mines first produced gold in 1886. The mining complex now comprises three mines: Fairview, New Consort and Sheba. A vacancy exists for the above position. Individuals that meet the requirements are invited to apply for this position. Roles & Responsibilities:Knowledge of relevant legislation (BCEA, EEA, LRA, SDA, OHSA, OIDA)Knowledge of HR and ER practices, standards, procedures and policiesAnalytical skills and attention to detailGood administrative and statistical skillsAble to enter working areas to provide effective and continuous services and supportKnowledge of mining or manufacturing industryEnsure labour movements and plans are effected in the relevant system / areaGenerate/complete forms to create/update organisational structurePerform weekly & monthly labour audits to reconcile between payroll system and actual figures.Identification of candidates and completion of necessary documents for employee developmentDaily, weekly, and monthly monitoring and reporting on employee attendance in terms of: at work, on leave, sick leave and absenteeism. (in conjunction with / as received from Time Management)Accurate and timely information relating to labour in their area of responsibilityLiaise with Payroll and Time ManagementEnsure accurate and timely data capturing and keeping.
Apply
Your application has been successfully submitted.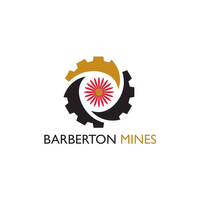 The operations that make up the Group's Barberton Mines complex have been operating for over 100 years and include the Fairview, Consort and Sheba.