Human Resources Officer (Benefits)
Barberton Mines first produced gold in 1886. The mining complex now comprises three mines: Fairview, New Consort and Sheba. A vacancy exists for the above position. Individuals that meet the requirements are invited to apply for this position.Purpose of the Job:To ensure that hostels are maintained and kept up to required living standards or conditions. Incumbent also responsible for all employees transport needs as well as administering of employees benefits (provident fund and momentum claims or withdrawals). Roles & Responsibilities:Control and management of all personnel (mine employees and contractors) residing in Mine accommodation.Ensure all legal requirements are being met concerning Mine accommodation.Ensure that all Mine accommodation are properly maintained.Ensure that all payment claims relating to accommodation, catering and transport are properly checked, captured and sent to Accounts on time.Ensure that all benefits documentation (provident fund and momentum) are properly completed and submitted on time. Make follow-ups on all submitted claims.Deal with transport service providers (Contracted vendors) on all transport needs.
Apply
Your application has been successfully submitted.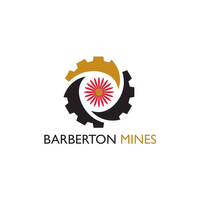 The operations that make up the Group's Barberton Mines complex have been operating for over 100 years and include the Fairview, Consort and Sheba.