Talent Acquisition Advisor
The Talent Acquisition Advisor is responsible for consulting with People Partners colleagues and business leaders to understand workforce needs and develop talent acquisition strategies to source, attract and hire best-in-class talent. It is critical that the recruiter meet expected service levels and key performance metrics to drive superior customer service by filling open roles within expected timelines. Recruitment ManagementAnalyze the requirements of a job, attract candidates by using sources such as databases and social media, and screen and select applicants. Source, attract, interview, and filter candidates for open positions at lower and middle levels.Internal Client Relationship ManagementBuild effective working relationships within the internal client organization, delivering high-quality professional services with guidance from senior colleagues.Employee Onboarding and OffboardingInitiate and monitor the administration of onboarding and/or offboarding processes to ensure that all processes are completed accurately, efficiently, and on time.AdministrationProduce, update and provide best practice support on a wide range of MS documents, databases and other departmental systems to support the work of more senior colleagues.HR Data ManagementVerify the accuracy and completeness of HR data provided and enter into HR information systems, following defined procedures.Future Talent RecruitmentContribute to the creation of future talent recruitment campaigns; review and analyze external research on values and aspirations of graduates/school leavers; research and analyze recruitment channels (including career fairs) for graduates/school leavers; draft communications and events content.Recruitment CampaignsContribute to the creation of recruitment campaigns; analyze candidate target group demographics and known preferences; propose channel and media selections and messaging content; draft communications and events content.Policy Development & ImplementationSupport others by carrying out simple policy-related tasks and following established procedures.Personal Capability BuildingDevelop own capabilities by participating in assessment and development planning activities as well as formal and informal training and coaching. Develop and maintain an understanding of relevant technology, external regulation, and industry best practices through ongoing education, attending conferences, and reading specialist media.
Apply
Your application has been successfully submitted.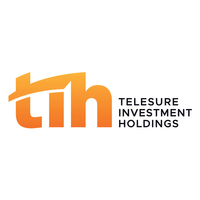 Telesure Investment Holdings (Pty) Ltd (TIH), is the holding company of some of South Africa's leading financial service providers.