Sales Manager - Value Added Products
Telesure Investment Holdings (Pty) Ltd (TIH), is the holding company of some ofSouth Africas leading financial long and short term insurance providers. Ourportfolio includes South Africas most loved and recognisable brands such as 1stfor Women, Auto & General, Budget, Dial Direct, Virseker and 1Life. EmployeeBenefits Administration via our Hippo Advisory Services, which includes healthinsurance, provident fund and group life administration. Hippo is South Africa'sfirst comparison website and compares insurance, other personal financeproducts, travel, health, money, travel, cars from a range of South Africanbrands. Were pioneers with a hunger for the best, bringing customer-focusedinnovation and service excellence to the financial services industry. Were anundivided team of diverse thinkers and doers who believe in leading throughtechnology and pushing beyond limits. To ensure individual contributors are performing against targets, while reviewingtheir performance and coaching them to do so to assist in achieving the requiredoperational results.Operations ManagementSupervise others working within established operational systems.Operational ComplianceIdentify, within the team, instances of non-compliance with the organization'spolicies and procedures and/or relevant regulatory codes and codes of conduct,reporting these and escalating issues as appropriate.Customer Relationship Management (CRM) DataEnter customer information that has been gathered through research and/orthrough direct customer contact into the customer relationship managementsystem, to ensure that the organization has quality data to enable effectivecustomer retention and business development activities OR Ensure that teammembers maintain up-to-date customer relationship management data. Customer Service DeliveryWorks independently using comprehensive knowledge and skills while guidingand training others on meeting high customer service standards.Planning and OrganizingWorks without supervision and provides technical guidance when required on planning, organizing, prioritizing and overseeing activities to efficiently meetbusiness objectives.
Apply
Your application has been successfully submitted.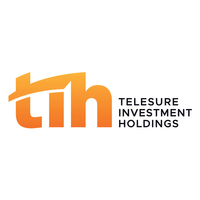 Telesure Investment Holdings (Pty) Ltd (TIH), is the holding company of some of South Africa's leading financial service providers.