Brand Manager: 1st For Women & Dialdirect
Telesure Investment Holdings (Pty) Ltd (TIH), is the holding company of some ofSouth Africas leading financial service providers. Our portfolio includes shortterminsurers, a long-term insurer, health insurance as well as an insurance andpersonal finance comparison platform. Our origins date back to 1 June 1985,and we have since grown into a group of subsidiaries that includes some ofSouth Africas most loved and recognisable brands. We exist to continuouslyfind better ways to give people peace of mind, whether it is to protect what theyown, their loved ones or their greater ambitions and life plans. We bringcustomer-focused innovation and service excellence to the financial servicesindustry. Were an undivided team who believe in leading through technologyand pushing past their limits. TIH is owned by BHL (SA) Holdings Limited. BHLhas a vast global footprint. Be a custodian of the brand. Create, execute and monitor brand strategies thatdeliver on brand requirements. Report, monitor and analyse marketing andbrand activities and maintain a keen interest in the growth and profitability of theoverall business.Marketing ExecutionDeliver specified outcomes and provide others with expert advice while workingwithin established marketing programs.Create brand prominence through co-ordinated activities and communication.Deliver against business metrics through multiple activities and touchpoints.Brand Strategy and EffectivenessManage brand(s) and coordinate brand support activities, using brand trackingand/or performance analysis to inform future brand activities.Develop and implement an integrated brand strategy to yield optimal businessresults.Brand PositioningAssist in achieving brand positioning and lead on contributing ideas to brandplans.Marketing CommunicationsDevelop and deliver marketing communications campaigns across all media tosupport the business plan and increase sales.Effectively utilise all channels, in an integrated and co-ordinated manner todeliver on brand strategy.Identify suitable brand opportunities and execute accordingly.Data Collection and AnalysisCollate and analyze data using pre-set tools, methods and formats. Involvesworking independently.Portfolio ManagementDeliver small project workstreams, carrying out specified project activities withindefined time and quality parameters and ensuring adherence to the prescribedproject management methodology.Stakeholder Engagement (Internal and External)Contribute to stakeholder engagement through identifying stakeholders, findingout their needs/issues/concern and reacting to these by arranging meetings andevents and drafting supporting materials to promote understanding andcommitment.Agency management: Manage day-to-day agency operations in order to achieveoptimal return from agency resources.Internal and external supplier management: Co-ordinate and collaborate with allrelevant stakeholders to ensure delivery of brand strategy through the entirevalue chain.Marketing Impact AssessmentSupport the collection of data and participate in reviews of marketing activities toidentify opportunities for improvements.Personal Capability BuildingDevelop own capabilities by participating in assessment and developmentplanning activities as well as formal and informal training and coaching; gain ormaintain external professional accreditation where relevant to improveperformance and fulfill personal potential. Maintain an understanding of relevanttechnology, external regulation, and industry best practices through ongoingeducation, attending conferences, and reading specialist media.Operational ComplianceDevelop knowledge and understanding of the organization's policies andprocedures and of relevant regulatory codes and codes of conduct to ensureown work adheres to those standards. Obtain authorization from a supervisor ormanager for any exceptions from mandatory procedure.Ensure strict brand governance on all internal and external communications andapplication of brand CI.
Apply
Your application has been successfully submitted.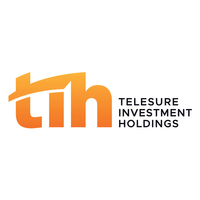 Telesure Investment Holdings (Pty) Ltd (TIH), is the holding company of some of South Africa's leading financial service providers.