Business Sales Representative
Telesure Investment Holdings (Pty) Ltd (TIH), is the holding company of some ofSouth Africas leading financial service providers. Our portfolio includes shortterminsurers, a long-term insurer, health insurance as well as an insurance andpersonal finance comparison platform. Our origins date back to 1 June 1985,and we have since grown into a group of subsidiaries that includes some ofSouth Africas most loved and recognisable brands. We exist to continuouslyfind better ways to give people peace of mind, whether it is to protect what theyown, their loved ones or their greater ambitions and life plans. We bringcustomer-focused innovation and service excellence to the financial servicesindustry. Were an undivided team who believe in leading through technologyand pushing past their limits. TIH is owned by BHL (SA) Holdings Limited. BHLhas a vast global footprint. The Business Sales Representative develops relationships with customers toenable growth within the Business Insurance channel. Alongside meeting therequired metrics set out by business, this role will be able to quote, sell andunderwrite in accordance with business requirements.Business DevelopmentMonitor and assess sales and market data for a specific geographic region thatwill assist management in identifying areas in the market where business can bedeveloped.Customer Relationship Development / ProspectingMake calls (by telephone or in person) to allocated customers to develop newrelationships. Act as a first point of contact for resolving customer queries andcomplaints.Customer Needs ClarificationSet clear objectives for each sales call or meeting; use standard materials tomake a presentation to the customer; and ask relevant questions to evaluate thecustomer's level of interest and to identify and respond to areas requiring furtherinformation or explanation.Sell Customer PropositionsIdentify the products or services that best meet the customer's stated needs,use personal expertise to propose quantities and product configurations, explainthe selection to the customer, and invite the customer to make a purchase at thestandard price/terms and conditions of sale.Negotiate agreement with the customer and internally with commercialcolleagues to ensure that customer requirements are met.Sales Opportunities CreationIdentify potential customers by obtaining information, referrals, andrecommendations from existing customers and other contacts and/or throughparticipation in trade shows and conferences.Performance ManagementPrioritise own workflow and ensure work is completed to the required standardsof productivity, quality and timeliness; use performance management systems toimprove personal performance.Operational ComplianceDevelop knowledge and understanding of the organization's policies andprocedures and of relevant regulatory codes and codes of conduct to ensureown work adheres to those standards. Obtain authorization from a supervisor ormanager for any exceptions from mandatory procedure.Personal Capability BuildingDevelop own capabilities by participating in assessment and developmentplanning activities as well as formal and informal training and coaching; gain ormaintain external professional accreditation where relevant to improveperformance and fulfill personal potential. Maintain an understanding of relevanttechnology, external regulation, and industry best practices through ongoingeducation, attending conferences, and reading specialist media.
Apply
Your application has been successfully submitted.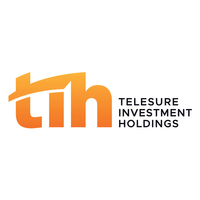 Telesure Investment Holdings (Pty) Ltd (TIH), is the holding company of some of South Africa's leading financial service providers.